Cunina
Cunina is a Belgian independent development organisation that is active in 6 partner countries: Brazil, the Philippines, Haiti, Nepal, Uganda and South Africa. Their aim is to guarantee better access to and quality of primary and secondary education. Event Masters is a structural partner of Cunina and supports the project in Nepal. Thanks to our sponsorship project, 40 young people are able to graduate as Community Medical Assistants each year. As a structural partner, we had the honour of organising Cunina's 25th anniversary in 2015. This gala dinner raised €1,000,000 to support the victims of the Nepal earthquake at the beginning of the year.
Don't spoil the party
As a member of the ACC, we also support the "Don't Spoil the Party" initiative. This initiative aims to reduce the number of "no shows" at events, not only to reduce the costs of setup and catering for the event agencies, but also to help SOS Children's Villages. After an event, the agency can send the list of "no shows" to SOS Children's Villages who will send an email from ACC with a proposal to compensate for the waste with a donation to charity.
Buy 1, give 1
B1G1 helps companies around the world make measurable and long-lasting impacts through small projects. At Event Masters we choose to make a donation to B1G1 for every teambuilding. As a result, we have already financed a playground for underprivileged children, goats for Kenyan families, meals for underprivileged children in India and drinking water in Cambodia.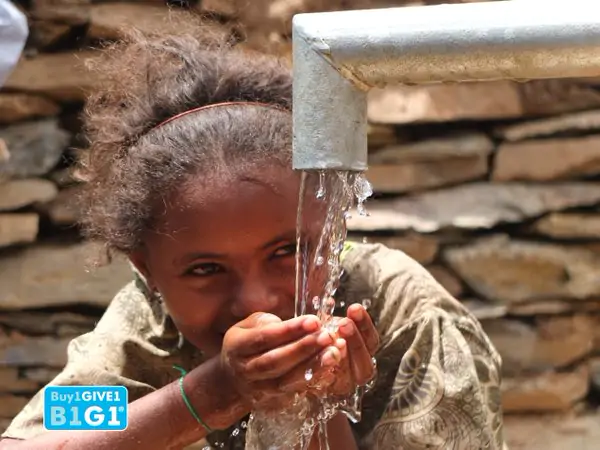 Ecology in the office
How could we make our new building as sustainable and environmentally friendly as possible ? The first way was to cover our roof with solar panels. The solar panels from our previous building were taken along and reinstalled for this purpose. Furthermore, all our lighting is on the basis of LED lamps or natural light and we encourage our employees to come to work by bicycle. Our workforce grew by 80,000 new workers when we installed beehives on our sites . In this way we are contributing to a sustainable and eco-friendly society. Our bees are cared for weekly by a professional beekeeper.