Event Masters is bringing Bruno Schaubroeck on board as a partner.
Bruno joins Willebroek-based event agency Event Masters as Managing Partner. In addition to its 40 permanent employees, the renowned agency will now be welcoming a 4 th partner into its ranks.
Managing Director Bert Knuts got to know Bruno better during the Covid period, and that's
how their conversations got started. "Anyone who knows Bruno knows that we are bringing a
demanding and enterprising professional on board, and that is exactly what we and our
clients were looking for. Bruno's experience and creativity are the extras that convinced us to
involve him in our future as a full partner. We are extremely excited and we are really looking
forward to providing our clients with even better service."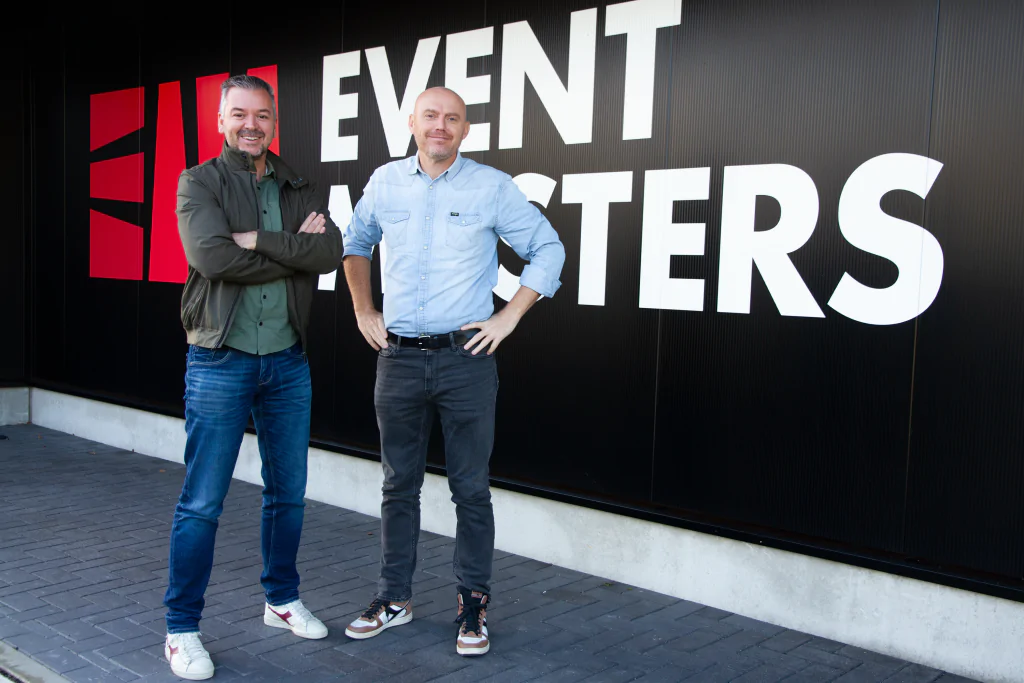 Brand-new partner Bruno Schaubroeck on the partnership: "Working with the Event
Confederation during the Covid period brought me into contact with a lot of colleagues in the
industry. I gained unique insights into the companies, their structures and operations. Like
many people, I thought I knew Event Masters – "those team builders from Mechelen"- but that
turned out to be a mistake. A brand new 3000m2 automated warehouse, e-shop
opportunities for clients, 40 event professionals permanently employed and 5 full-fledged
departments, each at the top of their field, really made me excited to get to work and give his
company my all. I believe that clients – post-covid – will look for agencies with a large
structure of their own that can offer them one-stop shopping, and Event Masters is absolutely
ready for that. Together with my fellow partners, we will be charging full steam ahead and
putting my experience to work for existing clients and developing new opportunities for our
exciting live market.