A conference experience
Brussels
Three-day conference with presentations, panel discussions and a keynote session,
three activities from our own teambuilding portfolio,
285 people from 40 different countries!
A dynamic, active and lively conference for 'young movers' with up to 20% more attendees than last year. That was the Young Movers Conference. Our professional conference organiser team guaranteed smooth organisation, including the registration, sponsoring, design of the branding, the gala evenings and the activities. The dinners took place in the artistic Felix Pakhuis and the modern Wild Gallery in Brussels.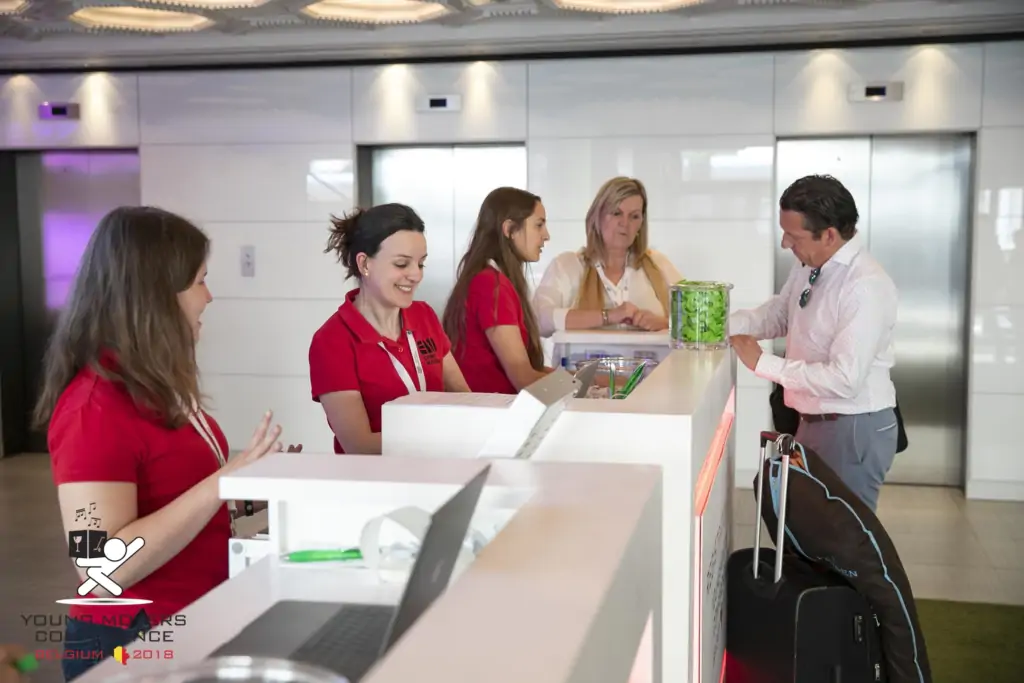 "Thanks Event Masters! 4 Days of instant happiness delivered! "
~
Anne Van Gils,
Marketing professional, Gosselin