Every time in New York is different again
A trip to New York City is a once in a lifetime experience. With famous attractions such as Times Square, Central Park, the Empire State Building, and the Yankee Stadium – to name a few – NYC has more to see and do in one compact area than any other place on Earth. Each of the city's five boroughs has its own list of must-see attractions, superb restaurants, cultural hotspots and unforgettable activities.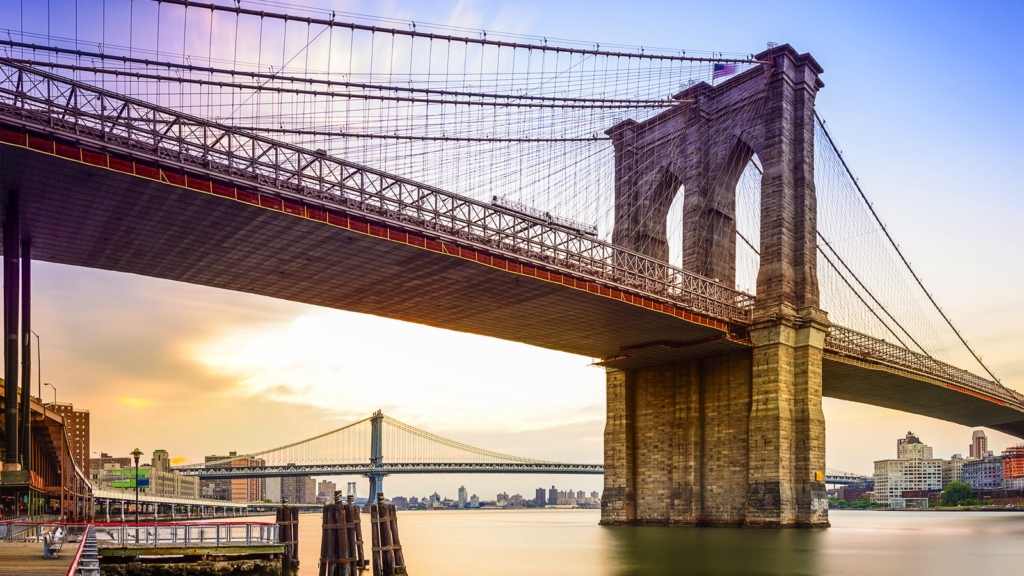 It's often said that if you want to see the 'real' New York, you should travel to Brooklyn. Brooklyn is described as a suburb in comparison to the lights and glamour of Manhattan; artists and creatives have really left their mark on Brooklyn. Visit DUMBO (Down under the Manhattan bridge viaduct) where you can see local artists and street vendors.
If you look across the city from almost any point, you'll be treated to a familiar view of, for instance, the Statue of Liberty, the Empire State Building, or another famous landmark. You can also discover the wonders of New York underground. The metro may not be the most stylish mode of transport in the city, but it's a must-try experience, with sights and sounds you won't forget. Or why not take a boat trip on the Hudson River, where you'll have fantastic views of the city skyline both during the day and at night! A must see is Ground Zero – extremely impressive – and Oculus, the new World Trade Center station designed by the Spanish architect Calatrava. No two moments are the same in New York, making it the perfect incentive destination!
Practical details
Best time to travel: from April to June and from September to November
8h30 flight from Brussels
Travel pass valid until the day of return and an ESTA form
Tips & Facts
Don't miss: The Highline, Central Park, 9/11 Memorial, Times Square
The best way to see the New York City skyline is from outside Manhattan (DUMBO or Williamsburg) or from the water!
Be sure to bring these with you during your trip: an umbrella and good walking shoes!