The hip and trendy gem of the Baltic States.
Out of the capitals of the Baltic states, Riga was the one I was most curious about. The capital of Latvia has a lot to offer within a limited area.
We arrive with our group on Sunday evening after a direct flight from Brussels. We start our 3-day Latvian experience from skyscraper height in the city with a beautiful view of the sights.
The following day, we set off on a real adventure, just 30 minutes from the capital. We don't just do this the regular way – instead we take a seat in a 4X4 to reach our destination after a trip through an inhospitable terrain. Sigulda!
Did you know that there is a real bobsleigh run in Latvia? The track as it is now known was put into use for the first time in 1986, and you can race no less than 1200 metres to the bottom via 16 different bends. Sigulda is the place to be for the daredevils among us. Top speed? 125 km/hour.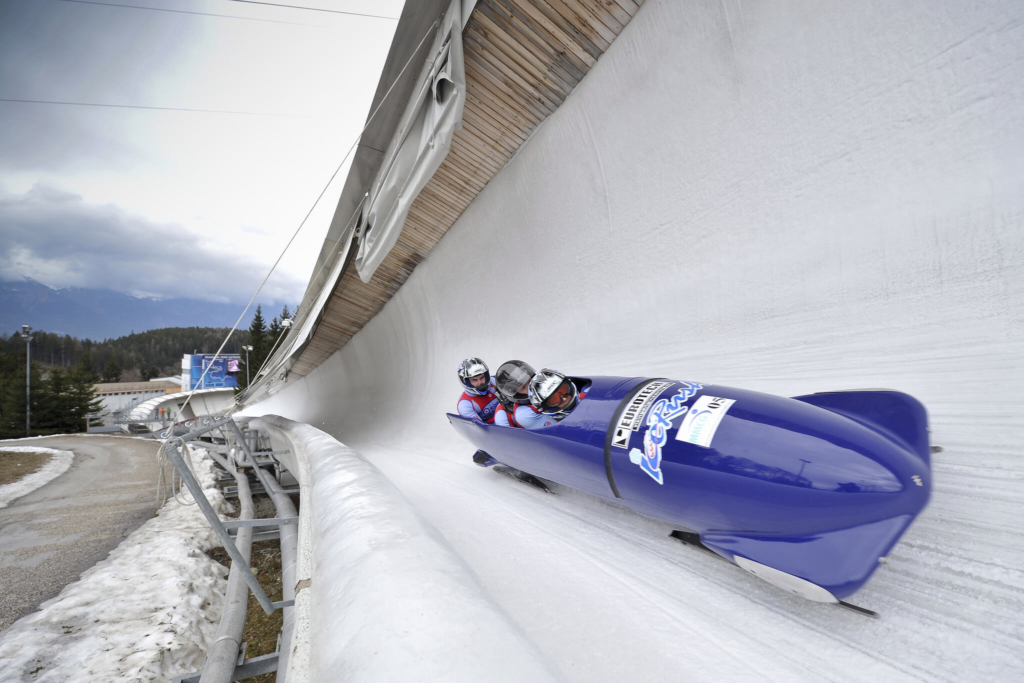 This location is the setting for national and international competitions. The great news is that the track is also open to the daredevils among us.
With a trained and experienced "driver", you and 2 other thrill seekers take your places for the ride of your life. A once-in-a-lifetime experience that you should only undertake if you're in good health. A visit to an amusement park will never be the same after this.
Of course, this wild ride isn't the only reason to visit this gem. What has stayed with us?
You can simply tap birch sap from the trees. A tasty and natural substance that also turns out to be super healthy
Black balsam is their local drink and it is definitely worth a try.