Barcelona's little brother
Put your map away and enter the maze of cobbled streets in the thousand-year-old neighbourhood that grew and grew between the Muslim and Christian city walls. Medieval buildings, palaces, frescoes, shops and restaurants that you can't say no to. Barcelona's little brother is superbly charming and its message is 100% enjoyment.
Valencia really does have everything for the ideal incentive, teambuilding or meeting
The region of Valencia is the birthplace of paella, and you can taste and experience this. In the beautiful national park of Albufera, you'll find miles of rice fields where paella rice is grown but where millions of birds also reside. We have a stunning location with a local farmer in this park, where a garden party at sunset, accompanied by delicious regional dishes, can be a highlight of the incentive. We reach the garden with the small river boats and enjoy the sunset on the lake during the crossing. Via the small canals we arrive at the shore of the garden and a path of torches leads us to the cosy garden. Don't hesitate to grab a local cocktail (Agua de Valencia) and some tapas and then enjoy a vibrant flamenco show, setting the mood on a beautiful summer evening!
Valencia also enjoys miles and miles of wide beaches. Along the boulevard and on the beach you'll find trendy and also vintage chiringuitos for a refreshing drink and a snack. But the hip Marina Beach Club gives you everything you need on a warm and sunny day. Situated on the beach, next to the modern Marina de Valencia, you can experience a super day at the pool or a mega pool party at sunset through until the early hours!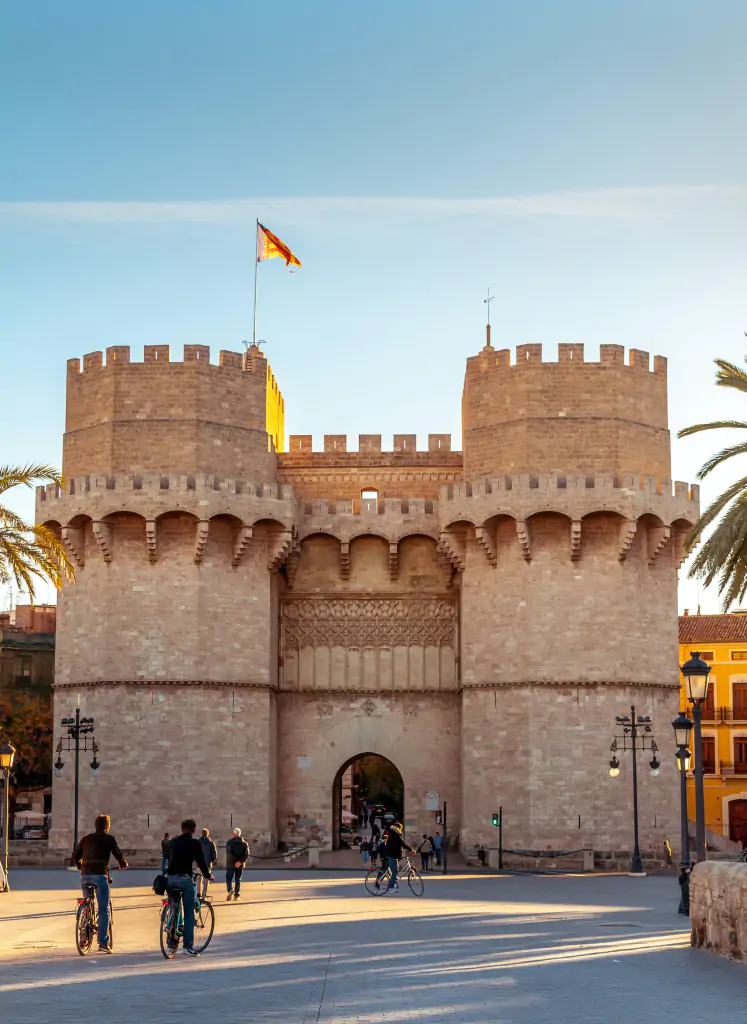 But let's not forget Valencia's charming old town: beautiful squares and terraces located between the old city walls and around the cathedral where you can wander for hours and enjoy architectural and historical gems. Ceramics and silk have been a local product since the Middle Ages and you can still perceive this in the many souvenir shops. Maybe don't arrive with a full suitcase, and enjoy doing some shopping when you're there?
A treat for every gastronomy lover
In addition to the traditional paella, which you should definitely eat, you can go for a coffee break in Horchatería Santa Catalina for a refreshing horchata and fartons. This cold drink made from groundnuts gives you the energy boost you need to further explore the city. At breakfast or at the pool you can simply enjoy a fresh glass of orange juice because Valencia is also the region par excellence for fresh oranges! Vitamin boost, check!
Every gastronomy lover will find what they want in Valencia, as proven by no fewer than four Michelin stars and 28 Repsol suns. They owe this to the range of renowned chefs such as Quique Dacosta and Ricard Camarena, but also to the wide range of trendy restaurants, food stalls, the Mercado Colon and many other great locations – your taste buds will be spoiled!
To compensate for all these treats, active exercise is the ideal solution and is readily available in Valencia. It is the bicycle city par excellence, especially because of the flat landscape, but also because of the Turia riverbed that surrounds the city and was drained 50 years ago to turn it into a park. After riding about 7 km from the old town you'll end up on the beach. The Turia park is a small Central Park, in a manner of speaking, with shady spots and beautifully landscaped paths. A delicious picnic is an absolute must here!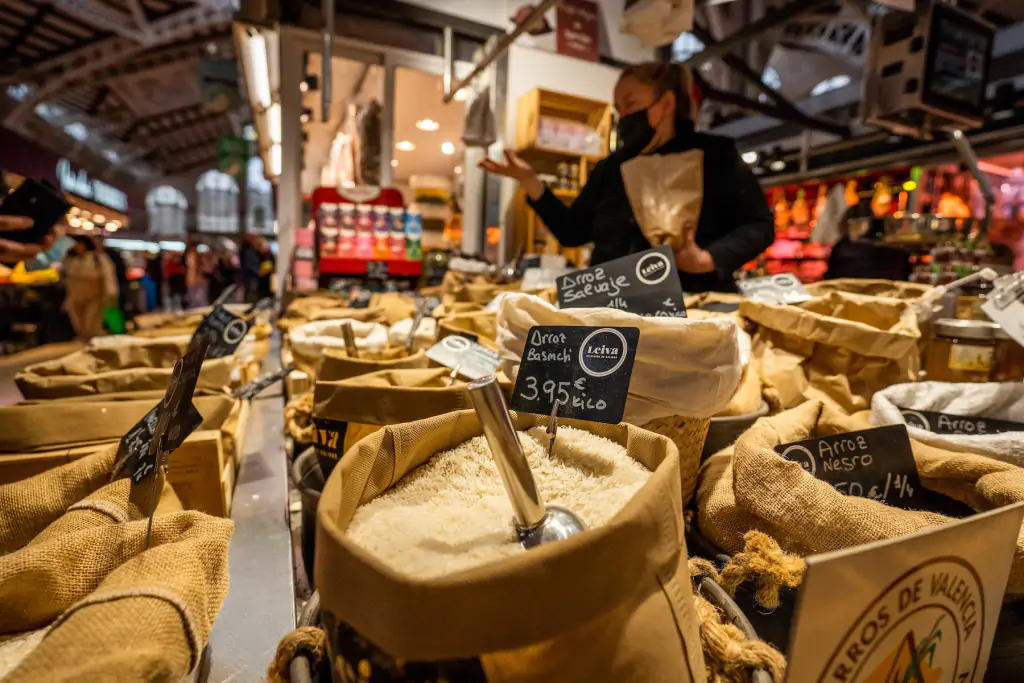 But lovers of modern art will also find something to their tastes here. The Ciudad de las Artes y las Ciencias seems to have come straight out of a science fiction movie. Today, as one of Valencia's leading landmarks, it portrays the city's identity well. It was inevitable that this would happen, as Santiago Calatrava's modernist architecture enchants everyone. L'Hemisfèric, the Science Museum, L'Umbracle, the Oceanogràfic, the Palau de les Arts, the Ágora and the 'Puente de l'Assut de l'Or' bridge are the seven colossal buildings that make up La Ciudad de las Artes y las Ciencias. Which also happen to be ideal locations for a veritable large event that we can create especially for you!
Valencia really does have everything for the ideal incentive, teambuilding or meeting. Discover it for yourself and we'll create the most magical moments in a fantastic city!