A gala-evening for the 40th anniversary of LOTTO.
In 2018, the Belgian National Lottery – together with the partners it sponsors and subsidises – celebrated the 40th anniversary of LOTTO. Through this sponsorship and subsidisation, these partners can make a tangible contribution to the fortune of our society. The event was a warm gala evening during which a number of partners received a Lottery Award.

The Atrium of the Elisabeth Center was completely transformed, in both an auditory sense and in its decor, into the appropriate setting for a seated dinner for 330 VIP guests and acts. The dinner was accompanied by several musical performances. After the awards segment, which was hosted by CEO Jannie Haek and Valérie Thys, came the literal icing on the cake: a pièce montée measuring approximately 1.5 m crafted by star chef Roger van Damme. The cutting of the cake also kicked off the networking part of this enchanting evening.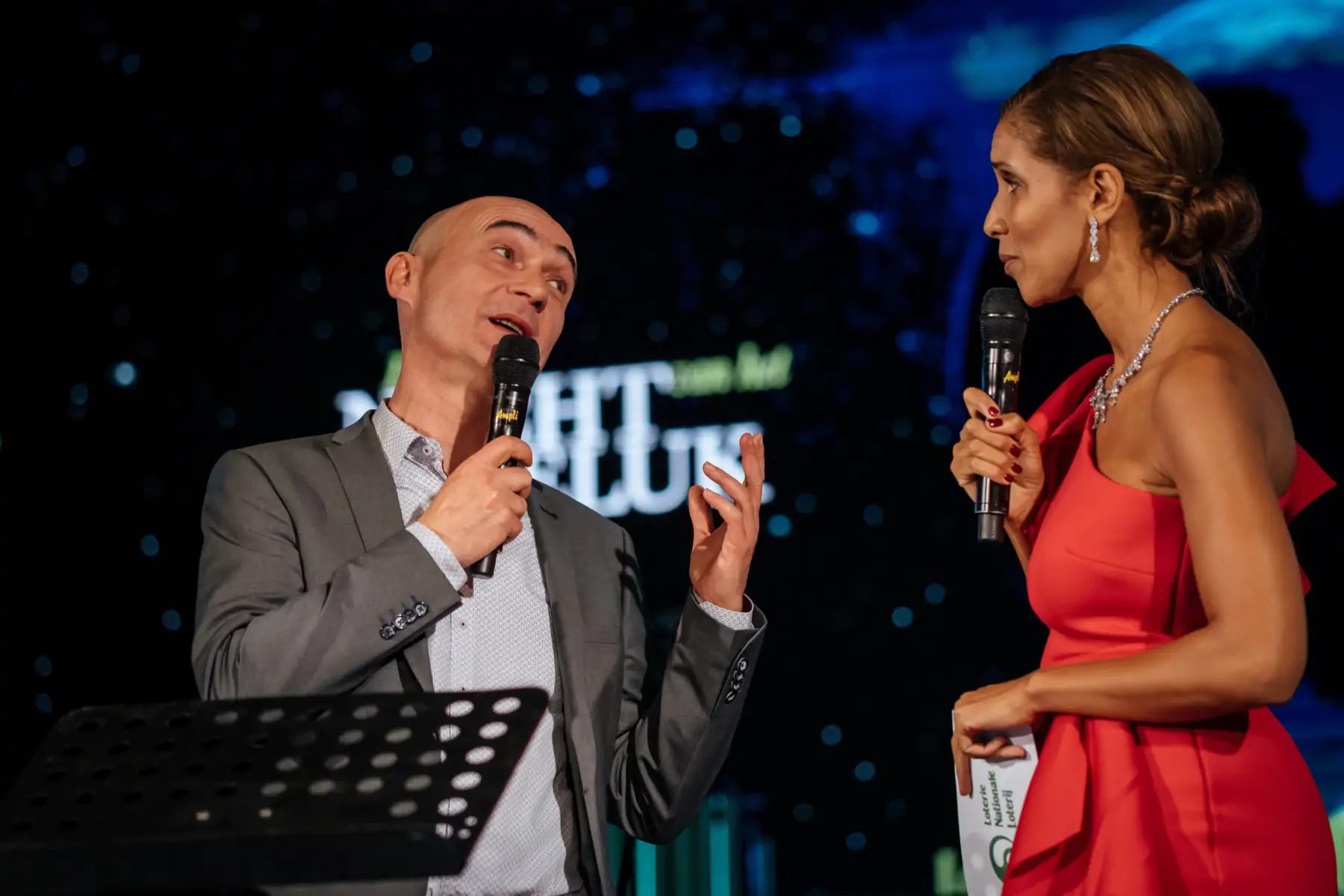 "Graag wensen we jullie te bedanken voor het fantastisch event van gisteren. Het was TOP! Niet enkel het event maar ook de samenwerking."
Liliane Goor,
Corporate Events Management