The Most Heartwarming Games Ever are a fact
After months of preparation, we welcomed more than 3,500 athletes to the AFAS Stadium in Mechelen for the spectacular Opening Ceremony of the Special Olympics National Games on May, 17th.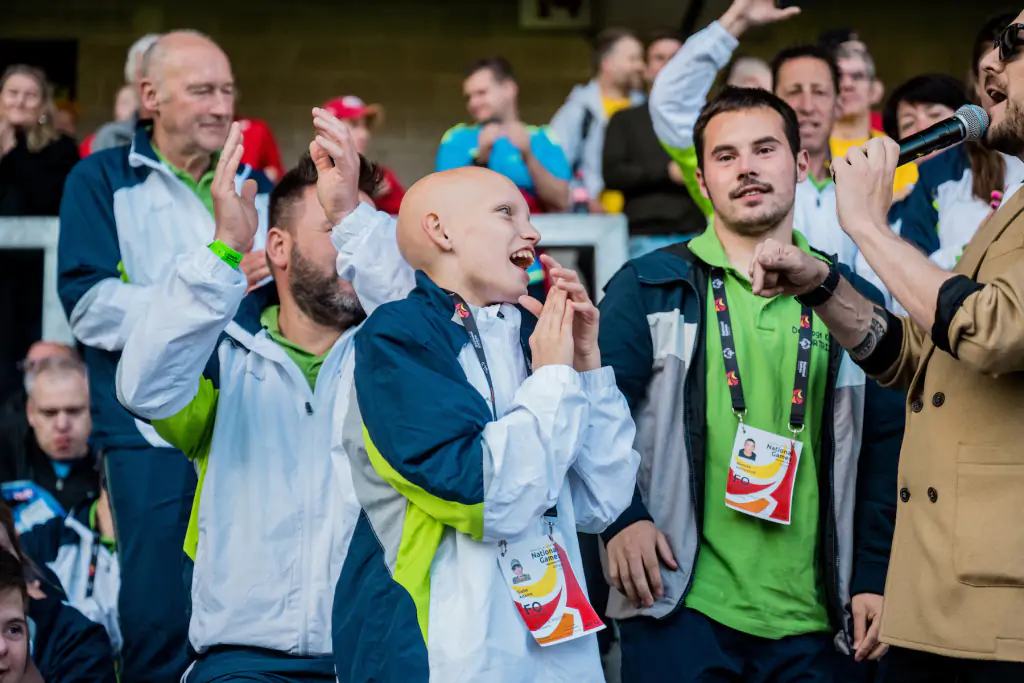 We chose to use the slogan "Warmest Special Olympics Ever" as a common thread throughout the show. That's why our line-up and choice of entertainment was based on artists who have always been able to touch their audience. Inclusivity in the show and during the event has always been an essential goal. A large thermometer during the show also indicated how warm it was in the stadium at that time. 13,000 spectators in the stadium and the viewers of Play Sports were able to watch the Opening Ceremony live.
From the moment the doors opened, the audience warmed up with beats from Radio Botanique and DJ Goosebeats, while flying reporters Bart Cannaerts and Gaetan Bartosz did interviews with athletes and people in the audience. The hosts of the evening were Christophe Stienlet and Salima Belabbas who also announced the 22 disciplines and their athletes.
After the official opening of the Games by Prince Laurent of Belgium, we literally turned the Mechelen stadium into the Special Olympics by draping Belgium's largest tifo across the entire field. Meanwhile, "You'll never walk alone" sounded through the speakers, transitioning into "Laat ons een bloem" [Leave us a flower] and "Dit is wat mijn mama zei" [This is what my mama said] by Günther Neefs and Metejoor. "Liefde voor muziek" fans most definitely recognized the chemistry between the two artists.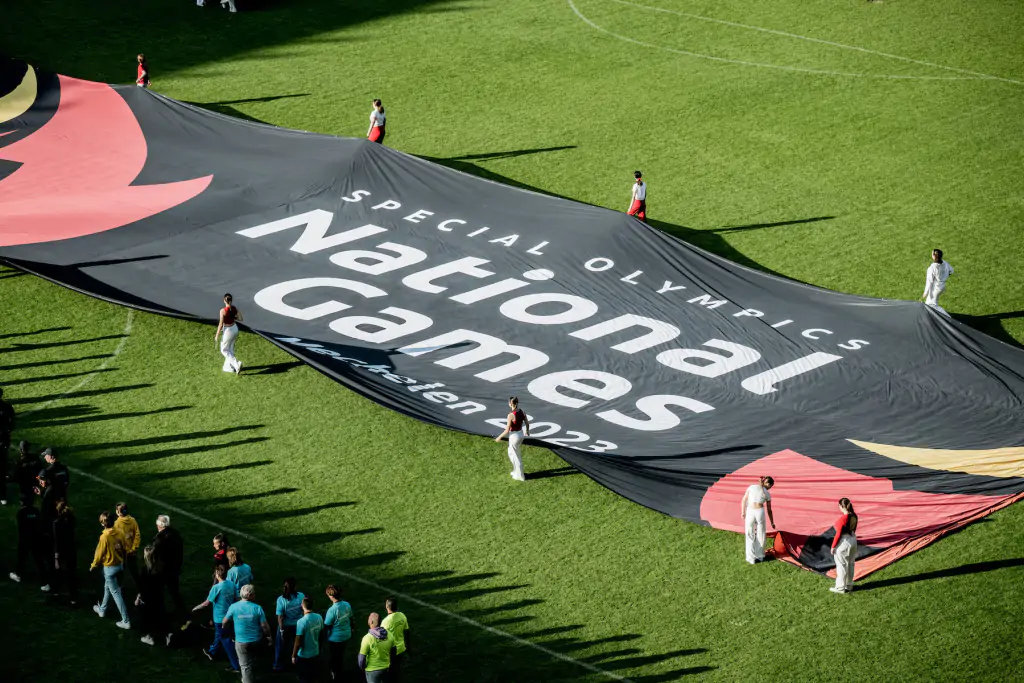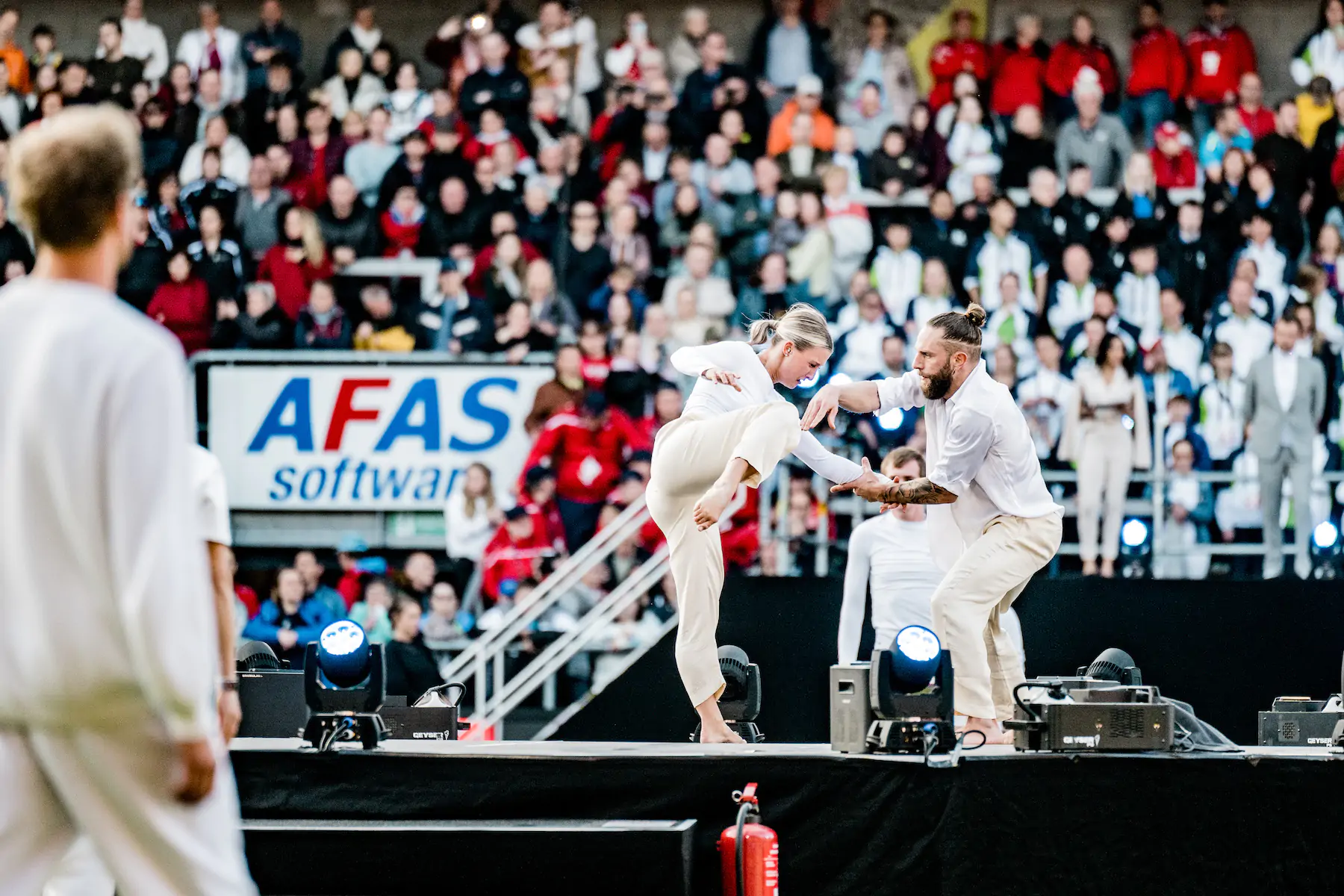 Dans duo Fusion performed an emotional dance, which was followed by a surprising flash mob that transitioned seamlessly into "Miss You" by Jérémie Makiese. After the flag was carried in by some of the athletes, the 100-member strong Mechelen choir started singing "Duizend Sterren" [A Thousand Stars], together with Paulien. Goosebump moment!
After that, the stadium became a real dance podium for spectators and athletes while Gustaph – our successful Eurovision Song entry this year – performed his top hit "Because of You".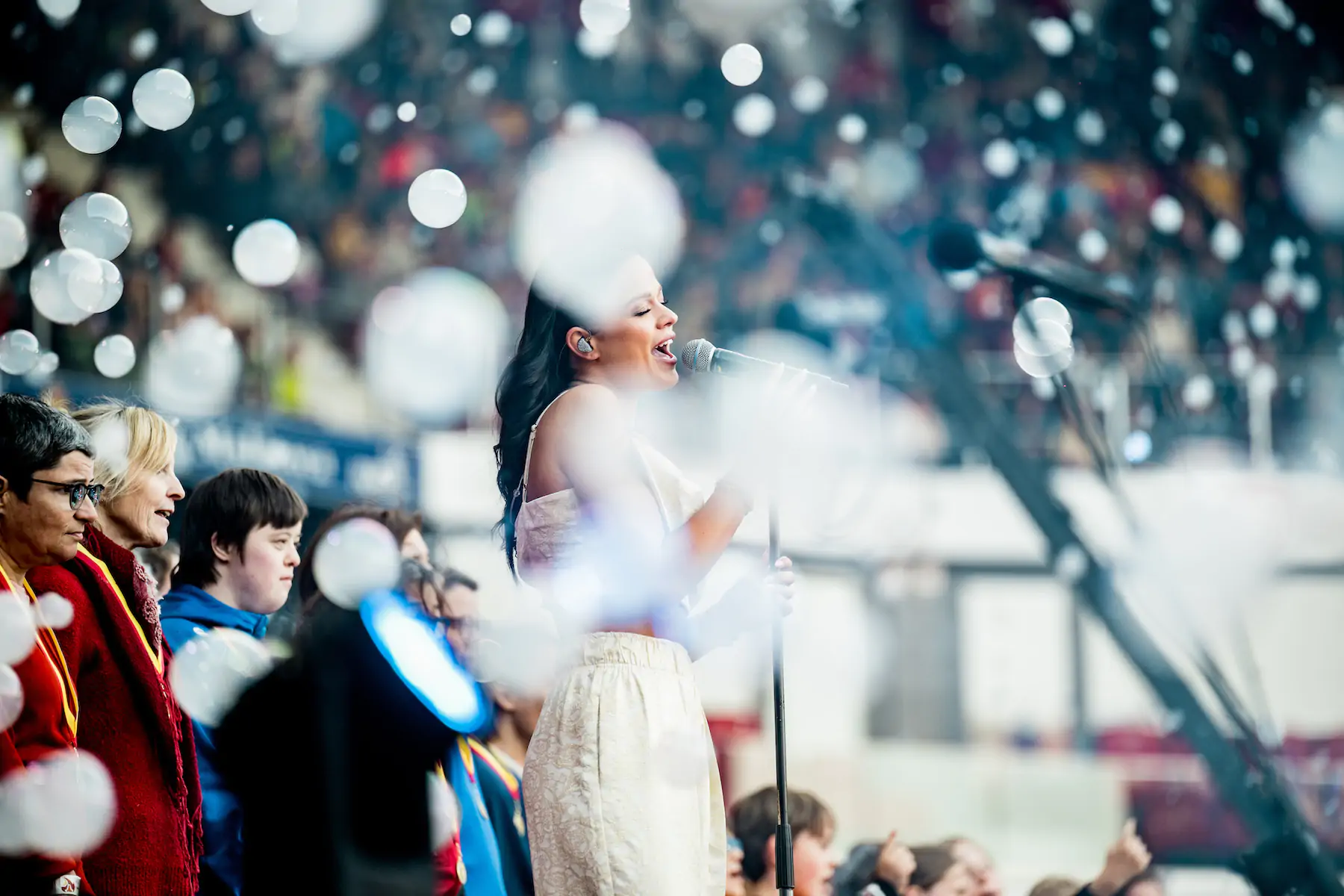 And then it was time for the arrival of the Flame of Hope and the official opening. Maarten Poels – the face of the games and the flame bearer – together with Bashir Abdi, brought the flame into the stadium after the Torch Run through Mechelen.
Koen Wauters closed the opening ceremony spectacularly with a premiere. He performed the Special Olympics song "Unified" there for the first time ever, together with Grace and several athletes who joined them on stage. A unique moment and the apotheosis of a phenomenal Opening Ceremony.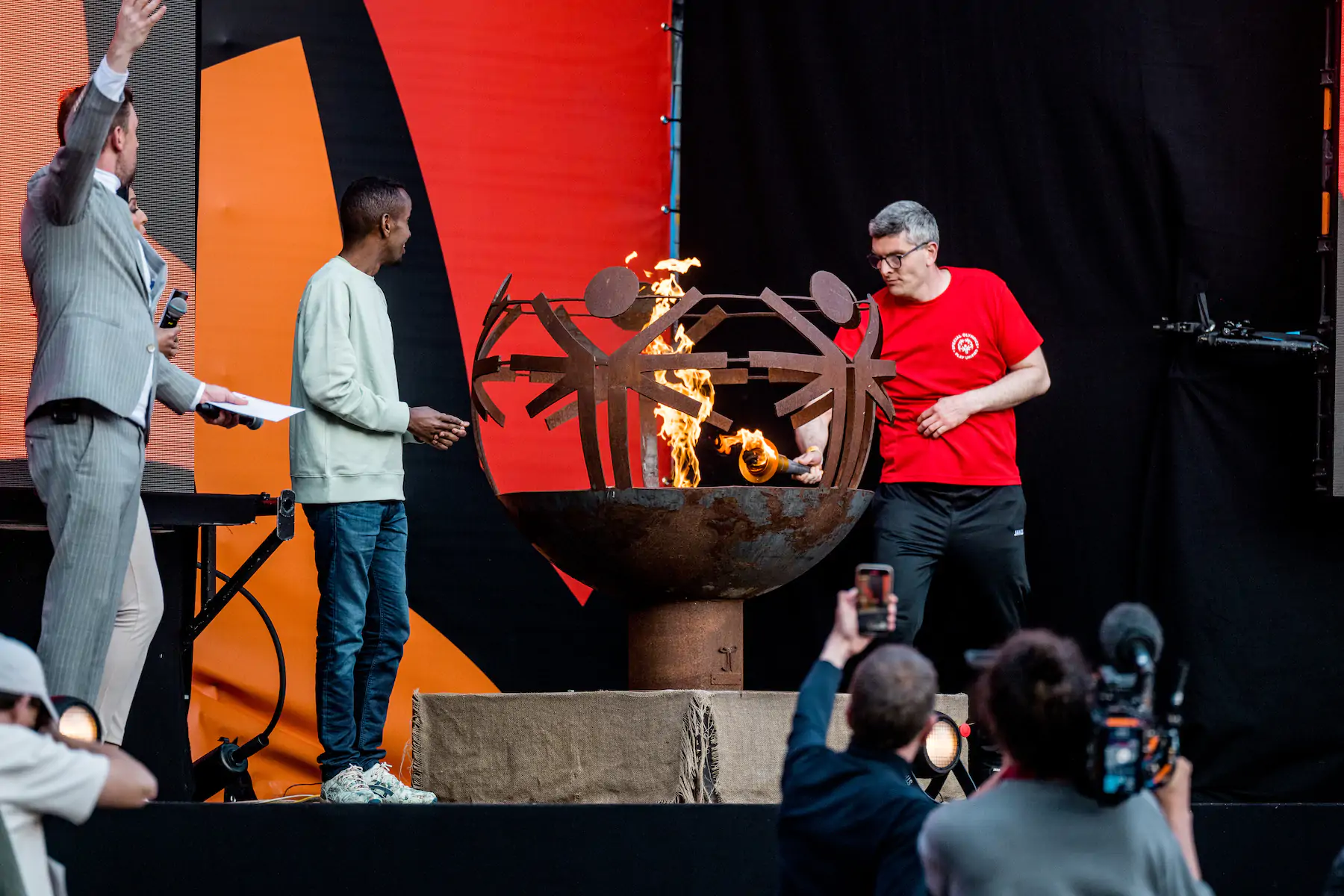 The temperature in the stadium rose to an all-time high and we definitely succeeded in organizing a heartwarming opening ceremony for the Most Heartwarming Games Ever!