How would you like to play Hercule Poirot for one night and take part in the original murder dinner?
Imagine…
Mister Sylvain De Vocht, a rich, miserly man, is murdered.
Strangely enough, in his last days, he already suspected that he would be murdered. He arranged for his good friend, the Notary De Pelsmaecker, to draft a peculiar will for him. A very unusual will. Everyone who might benefit from the opening and reading of this will is invited by the notary.
As well as the guests, it appears that the legal heirs of Sylvain De Vocht are present. You get to know various colourful characters, including the old-fashioned housekeeper and his somewhat shady business partner, who attends with his wife.
"The person who finds his murderer will receive his entire fortune!"
For the further events of the evening, Notary De Pelsmaecker is assisted by Inspector Villard from the Police.
During the dinner, the guests develop a clearer image of the relations in this bizarre family. The heirs convincingly put their alibis on the table and try to paint a bad picture of the other potential heirs.
You interrogate, you observe, you imagine yourself to be a true Hercule Poirot.
Created by Murder Inc. in 1990, this immersive Murder Event® is a
timeless format that continues to enjoy huge success today.
Social team-building event where you get to know your colleagues better in a relaxed atmosphere.
An involving, interactive theatrical play, in a beautiful location, combined with an exclusive dinner: a unique experience that your guests will be talking about long afterwards.
Collaborating to reach a goal (Who did it?) ensures a natural group development and networking among guests who do not know each other so very well.
Recognisable, playful characters deliver a big dose of fun!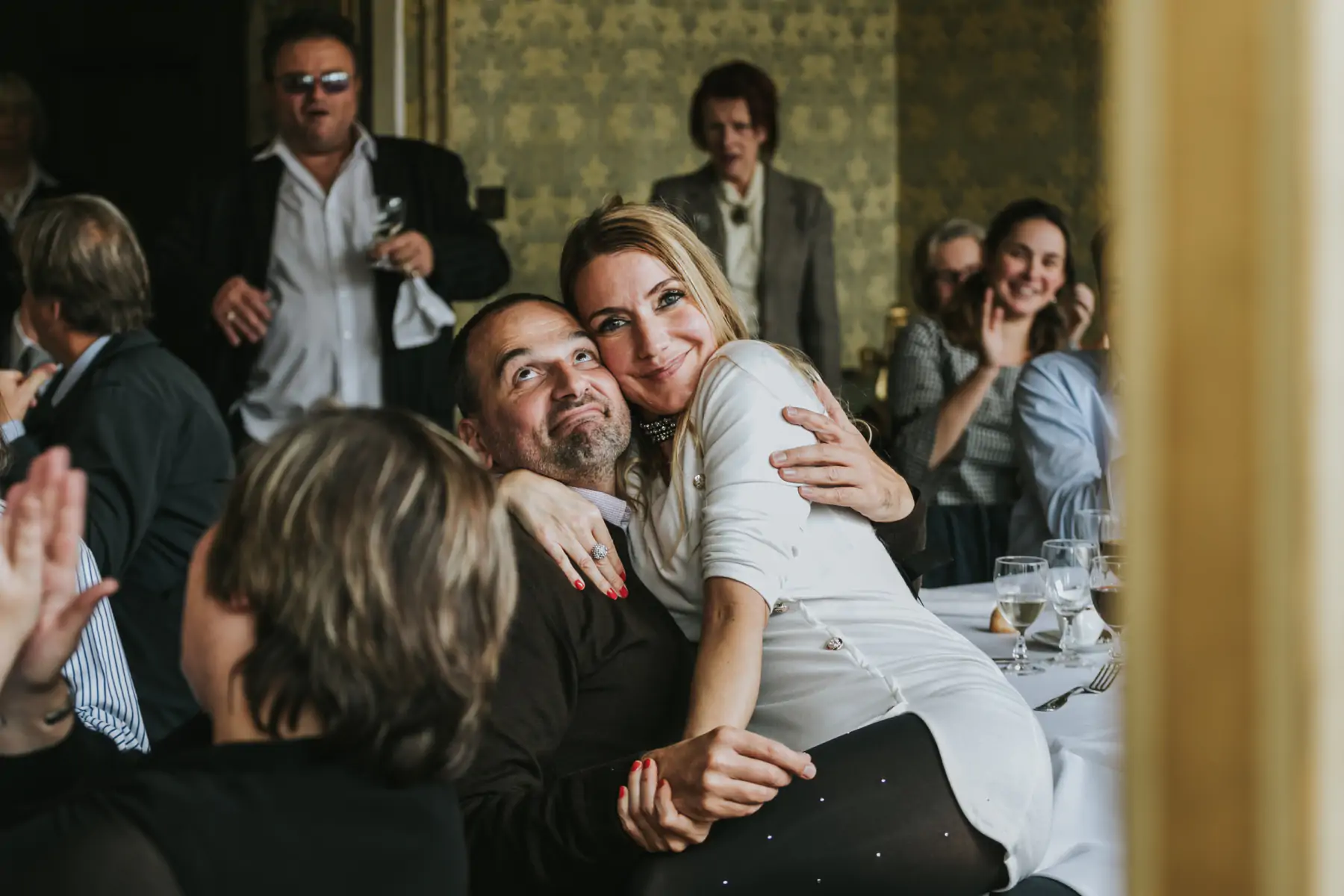 "We wensen jullie van harte te danken voor het organiseren van dit Murder Event, met dank aan de fotografe voor de prachtige foto's en een dikke proficiat aan alle acteurs. Het was een heerlijk moment met heel veel lachbuien. We hebben er echt van genoten."
Patricia Matthys,
Synergrid