Your guests arrive at the parking lot of the beautiful Villa Zwart Goud, as the invitation stated:
""I, Maurice Lycops, together with my royal household, have the pleasure and honour of welcoming you and a select group of guests in my beautiful art deco Villa Zwart Goud. "
~
Your punctuality is highly appreciated.
A confused butler opens the door, totally unaware of a party. Are you sure you were invited today? Mr Lycops, apparently an eccentric figure, reluctantly invites you in. You are served an aperitif in the hall, followed by the first course in the bedroom. The bedroom? Yes, indeed! Afterwards, you enjoy a guided tour of the villa, followed by a number of savoury dishes.
Meanwhile, Mr Lycops tells you a quirky version of his mysterious family history: a narrative peppered with poetic arguments. Is the butler covering up anecdotes? Who is sweet little Eugene? And what is the peacock's secret?
If only the walls could talk …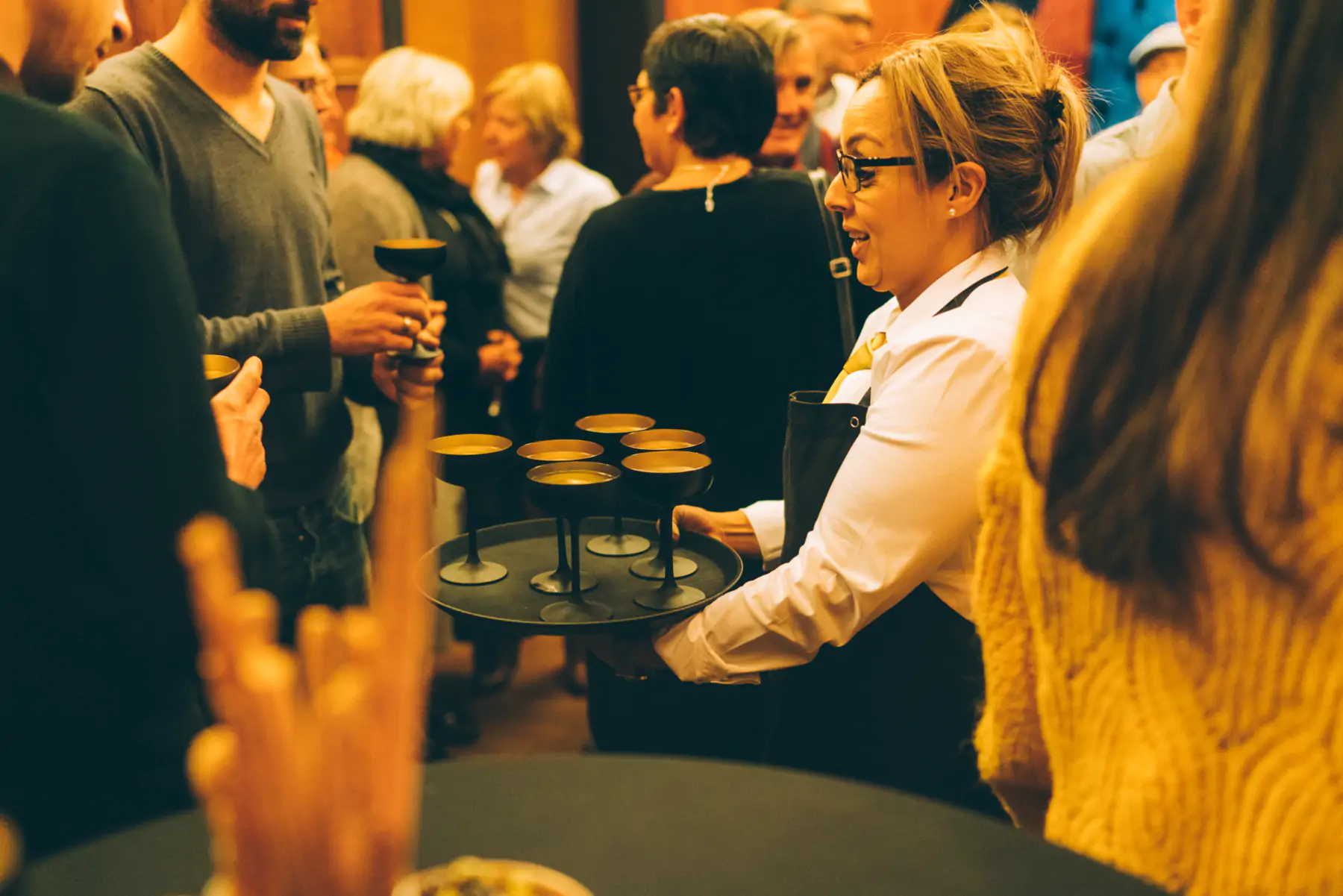 "We hebben een fantastische avond gehad met het personeel dankzij de geweldige acteurs van Event Masters. Het ging ook door in een mooie locatie "Villa Zwartgoud" en het eten was ook heel lekker."