Every team decides on its own strengths
QuickFire is a fast and energetic tablet game. Your mission is to complete as many challenges as possible within a specific amount of time …
Specifications
Amount of people:
10 to 1000
Timing:
Maximum of 3 hours
Location:
: In your buildings or at a location of your choosing
Every team is given an iPad and a box full of assignment materials. With the choice between intellectual, creative and physical assignments, every team chooses which assignments they want to complete. With three difficulty grades, you decide how much you'll bet and how many points you'll possibly win.
Who dares to raise the bar high enough?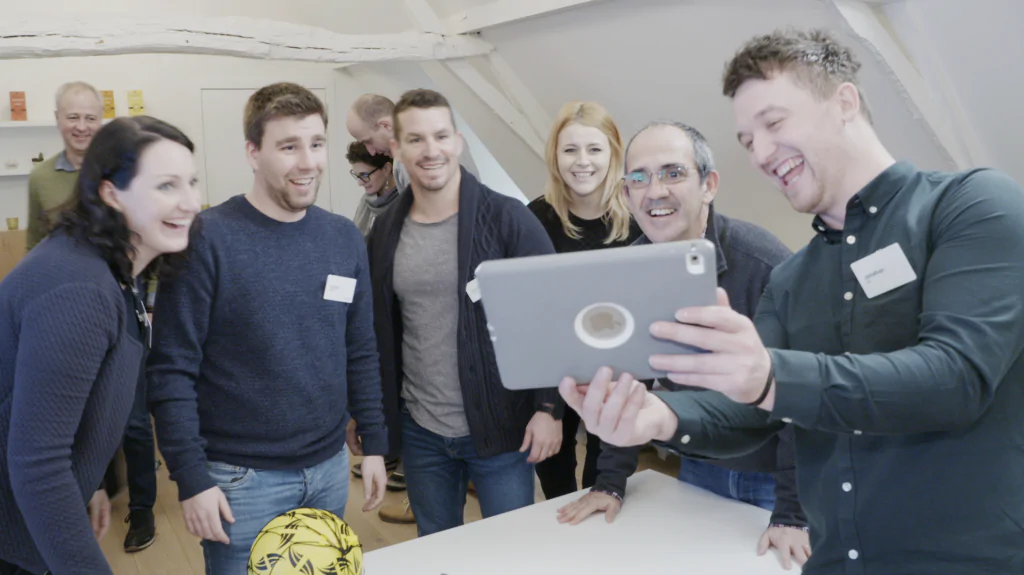 QuickFire is pure group dynamics: sometimes 100% teamwork, sometimes for the solitary thinker, the funniest actor or the most sportive player. QuickFire is all about fun, strategy and team building! Which team will score the most points?
Quickfire soccer and Quickfire Festive
Quickfire is fully customizable to your business. We can personalize this tablet game to your liking. With challenges and questions you've chosen. Or what do you think of a Quickfire in football or Festive theme?
Prepare for a World Cup with Quickfire!
Who scored at the World Cup of '94 against Germany? Or which women belongs to which player? Take a picture of the perfect goal, switch t-shirts fast or try a challenging trick, just like Ronaldo. Complete as many challenges as possible within a limited period of time!
Discover the Christmas spirit with Quickfire Christmas
Anyone who's a fan of playful activities will be a fan of Quickfire Festive. Quickfire is a fun mix of mental, active and creative challenges. From Father Christmas himself, every team is given a heap of equipment and a tablet full of festive challenges. All challenges demand a different approach and have a different level of difficulty. Watch the Festive spirit grow as time ticks away!