Teambuilding with that little bit more
Teamtraining is a Teambuilding that goes further. By analysing the dynamics among your colleagues based on a great teambuilding activity, we can then jointly assess how progress can be made. It's a matter of being able to train your people really efficiently and purposefully. It goes against the trend of learning without knowing why or what for. With Teamtraining, we really build your team. It is a tool for HR professionals, a practical approach for trainers and coaches, a resource for you as a team leader or business manager. After following a training, you'll know exactly what you can work on to optimise your employees.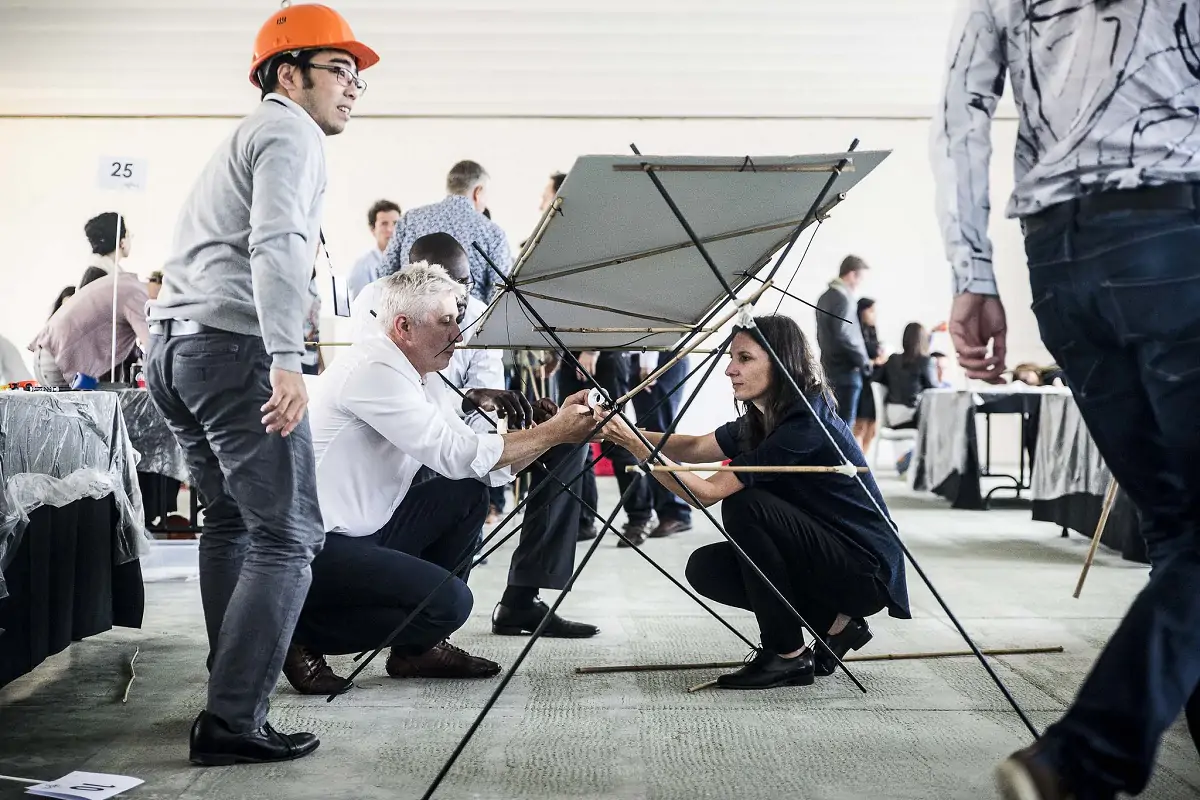 "Very professional! Each coach was aware of what to do and came to help where needed. Smiling team and constructive feedback after every activity."
Caroline, verkest,
Besixred
Teamtraining = training + fun!
Teambuilding and Training are clearly an extension of each other when it comes to Teamtraining. Our motto: teambuilding deserves an ROI. Discover our teamtrainings!