Event Masters organises the very first test conference in Flanders
On Tuesday April 27, two hundred visitors from the events and tourism sector came together at the Flanders Meeting and Convention Center Antwerp (FMCCA) for the very first test conference. Toerisme Vlaanderen and the Flemish Minister of Tourism, Zuhal Demir, put their trust in Event Masters to take this conference – in one week's time – in the right, but above all in a safe direction.
All 200 visitors and employees were subjected to a quick test beforehand and were required to respect the Corona measures at all times. They will be tested again in a week. But that did not change the fact that for the first time in a long time a real conference with networking moments and musical enhancement could take place.
The participants were divided into zones and were able to network in groups of four while staying seated. You could change places, but only with the assistance of a staff member.
In terms of content, the conference – which was dubbed 'from screen to CERM, on the way to meeting' – was aimed at people from the events sector. They explained the learnings from the test events in the Netherlands and the two checklists (CERM and CIRM), that has given organisers the opportunity to organise their events in a safe way since last summer, were presented in a new form. Ozark Henry provided a musical intermezzo on the piano.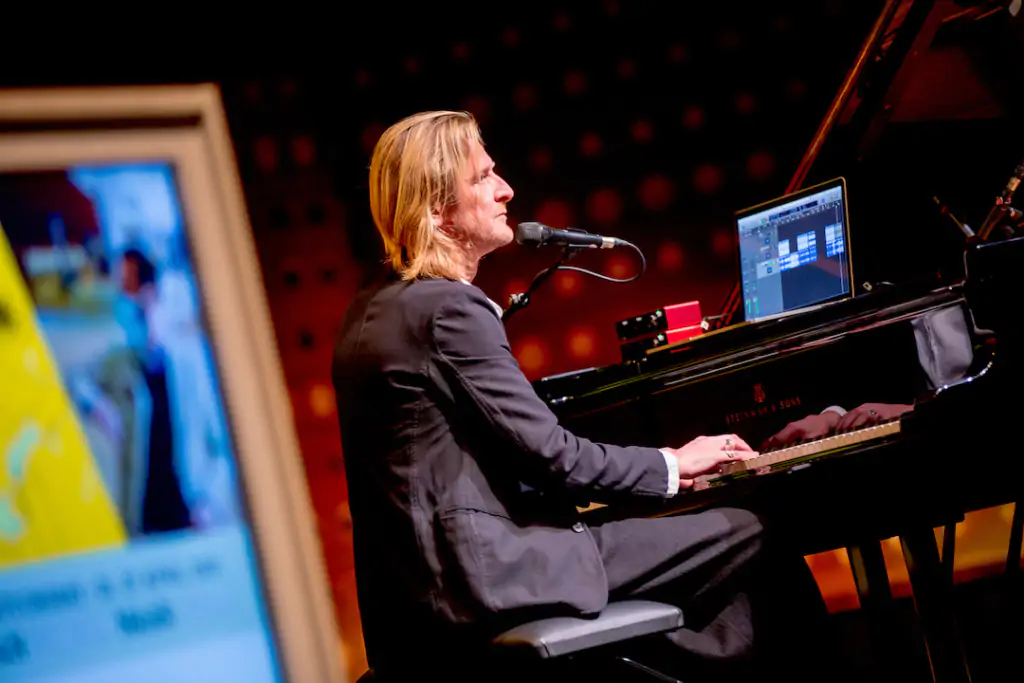 Scientific research
The purpose of this conference was certainly not to re-test what was already being tested in our neighboring countries, it had a different scientific basis. Scientists from the University of Antwerp, the research center IMEC and KDG researched 5 different ways to count attendees. They also identified their movements.
The knowledge they acquired from it in practice, will help to guide future events.
Bert Knuts, CEO Event Masters: "These test events are not a delay in perspective for our entire event sector. On the contrary. These tests are the last straight line to a complete reboot of our creative sector. We all hope that this policy will soon demonstrate this perspective, based on this newly acquired knowledge. In any case, I'm proud of the trust they put in our organisation to realise this important conference for the events sector in Flanders."
Event Masters, with its 25 years of experience in conference and event organisation, was the right organising partner. The company received nothing but praise from the visitors who attended and from the Minister of Tourism, Zuhal Demir.