5 destinations for an incentive outside of Europe
Trend alert! After a few months with no distant horizons to explore, a clear trend is emerging: incentives outside of Europe. Companies dare to dream of exotic destinations again and are opting for a trip that will resonate for a long time. And for a partner with expertise who can turn every foreign event into an experience. We travel to impressive destinations around the world where we offer the most unforgettable programs. Discover 5 destinations for an incentive outside of Europe!
South Africa
In South Africa we will be driving a speedboat or going kayaking in Hout Bay. Along the way, you will see seals, penguins and dolphins. You will go on a safari trip with your colleagues and spend the night in a Tree Lodge where you might come face to face with the Big Five! We have also organised an amazing bike ride through picturesque Franschhoek along the vineyards and we'll end the day with a 'beer and braai'. All the while, you and your colleagues will be enjoying the scenery while we happily take care of all organisational and administrative matters.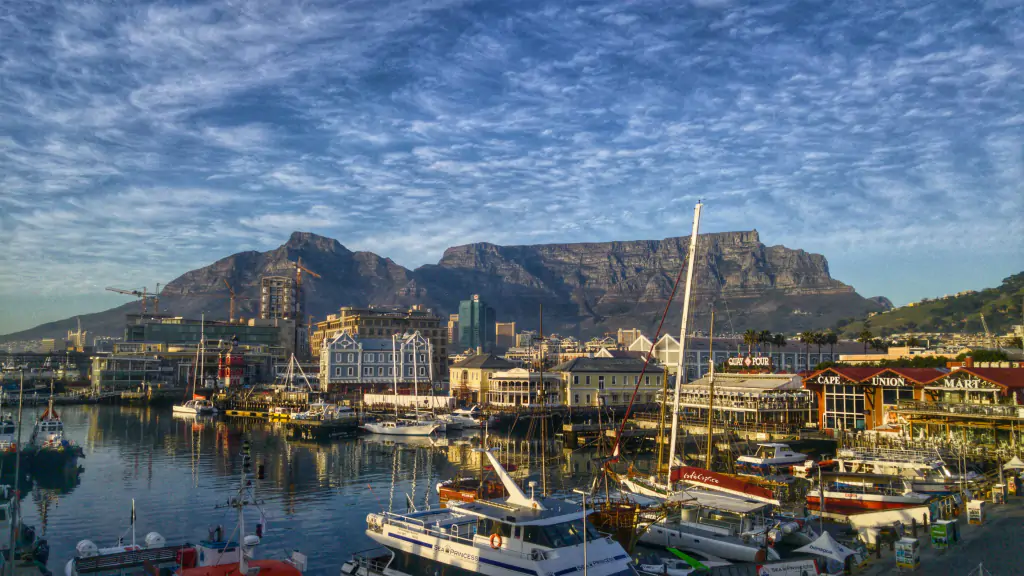 Argentina
In Argentina, you will meet the Gauchos and discover their equestrian skills, go fly-fishing or opt for a hike, with a beautiful view of the Mascardi and Gutierrez lakes as your reward. We will sail – yes sail – to the hotel where you will be served lunch on board and, in the evening, we have organized a fantastic tango-night for your team. Which of your colleagues will try their hand at this romantic dance? Enjoy a dazzling dance spectacle over a dinner that we have carefully selected for you.
"I bet you have never had champagne beneath a Baobab tree?"
Senegal
Once-in-a-lifetime in Senegal, as we make our way to the colourful capital of Dakar, we stop in a Baobab Forest along the way for an aperitif. I bet you have never had champagne among these ancient giants before? We let you discover the couleurs locales in the most authentic way: with the locals themselves. We will spend a day at the magical Lac Rose (Pink Lake). We organise all kinds of activities – like a quad rally or an initiation into African dance and percussion – and we end the day with a traditional barbecue. Or a gala evening with a renowned international orchestra. Everything is possible!
Miami
In Miami, we'll enjoy the tropical temperatures during the day and take refuge in Little Havana with a Custom Cuban Heritage Tour. We will visit a shop that makes the iconic Cuban guayaberas, which many celebrities have worn in the past. We will sail through the Port of Miami, Biscayne Bay and Star Island on a private dinner cruise, where we will hear stories about some of the homes of the "rich and famous". Your colleagues will love snorkelling the beautiful Florida Straights coral reef in between meetings, and in the evening, we will explore Miami's vibrant nightlife. Or we can organise a complete private party from scratch at a top location in the city!
Dubai
If you love grand and unique destinations, Dubai is definitely for you! Why not discover the city by helicopter? Once we are back on the ground, we will visit the Souks and play polo with camels. We'll go karting at the 'Dubai Autodrome' circuit with the real daredevils or we can go skydiving! To conclude an unforgettable and educational incentive, we organise a dinner in the desert for your group. Yes, even that is possible if you travel with event experts! And of course, you will camp in the desert with your colleagues – a unique experience!
Would you like to experience an unforgettable incentive at one of these destinations? Tell us your specific wishes and together we will make it a tailor-made event.


The possibilities are endless
An additional company visit to your offices in South Africa? Or would you prefer a sales meeting in a well-equipped meeting complex, or can it be a little more creative, under a Senegalese Baobab? A high-end technical set-up at a unique location in Miami for your product presentation?

Event Masters will assist you throughout the entire process and provide an all-in-one experience of your choice. With its worldwide expertise, Event Masters is a partner for any destination, and we offer experiences for any kind of incentive and any kind of purpose.