Innovation taking a step-by-step approach
Specifications
Amount of people:
10 to 500
Timing:
Minimum of 45 minutes, a maximum of 2 hours
Location:
In your buildings or at a location of your choosing
Game Play
The Global Innovation Game is designed from the need to step away from the busy day-to-day technological world. The concept goes back to basics: let everyone speak openly, innovate and create new ideas without online influence, webtools or PowerPoint presentations full of flashing images.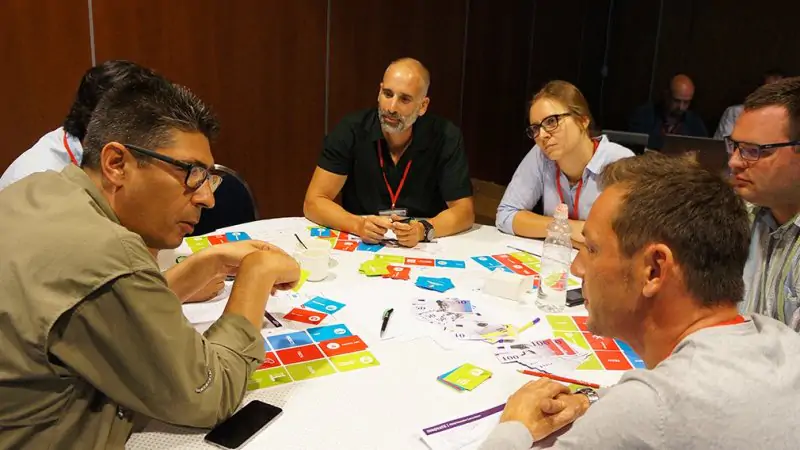 Come up with great, new and innovative ideas in a creative environment. Pitch it to the group and invest!
End
The teams invest with our banker in the idea that appeals to them the most. They need to convince as many investors as possible. The top three teams are the ones that have brought in the most money.