Innovatie via een stapsgewijze aanpak.
Specifications
Timing:
Minimum 45 minuten, maximum 2 uur
Location:
In uw gebouwen of een locatie naar keuze
Spelverloop
Global Innovation Game is ontworpen uit de nood om weg te stappen van de dagdagelijkse technologische drukte. Het concept grijpt terug naar de basis: laat iedereen open praten, innoveren & nieuwe ideeën creëren zonder online beïnvloeding, webtools of PowerPoints met blitse afbeeldingen.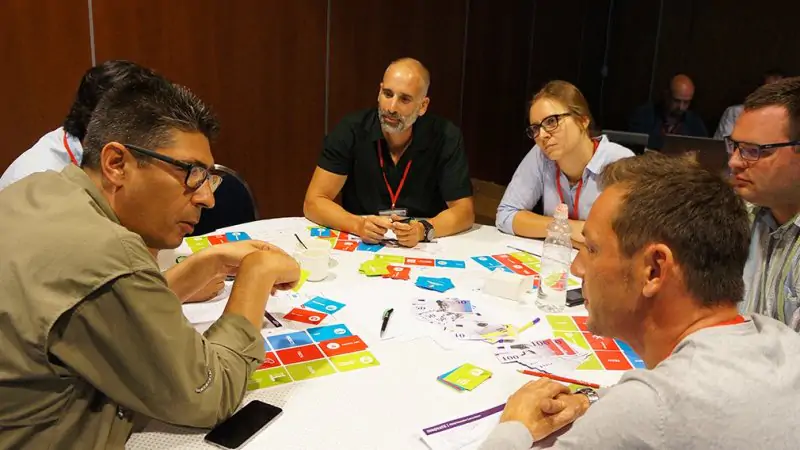 Vind geweldige, nieuwe en innovatieve ideeën uit in een creatieve omgeving. Gooi het in de groep en investeer!
Einde
De teams gaan met onze bankier investeren in een idee dat hun het meeste aanstaat. Ze moeten zo veel mogelijk investeerders overtuigen. We selecteren de top 3 van teams die het meeste geld hebben binnengehaald.