Specifications
Amount of people:
15 tot 500
Timing:
Maximum of 2,5 hours
Location:
In your buildings or at a location of your choosing
Creative collaboration is the best glue for a close team. A unique chance for your employees to build something together, reaching a tangible result. Create a masterpiece in which everyone recognises themselves, and out of which, first and foremost, the team shines.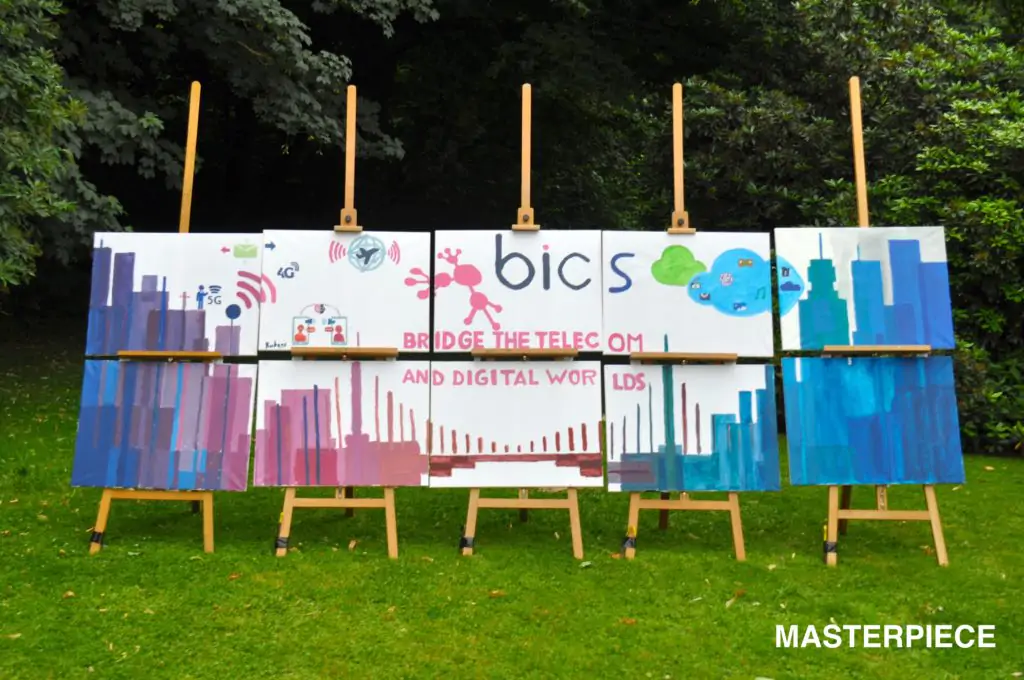 Game Play
Starting with an existing artwork or design of your choosing, we distribute canvases to the different teams. Every group paints a section of the artwork. When joined together, these sections need to form a whole in which colours and images connect perfectly with each other. Communication and collaboration are at the core of the activity.
The team brings all the canvases together, creating one large piece of artwork to which everyone has made a contribution.