Specifications
Amount of people:
15 tot 500
Location:
In uw gebouwen of een locatie naar keuze
Creatief samenwerken is de beste lijm voor een hecht team. Een unieke kans voor uw medewerkers om samen te bouwen aan een tastbaar resultaat. Creëer een kunstwerk waarin iedereen zichzelf herkent, maar vooral het team zich terugvindt.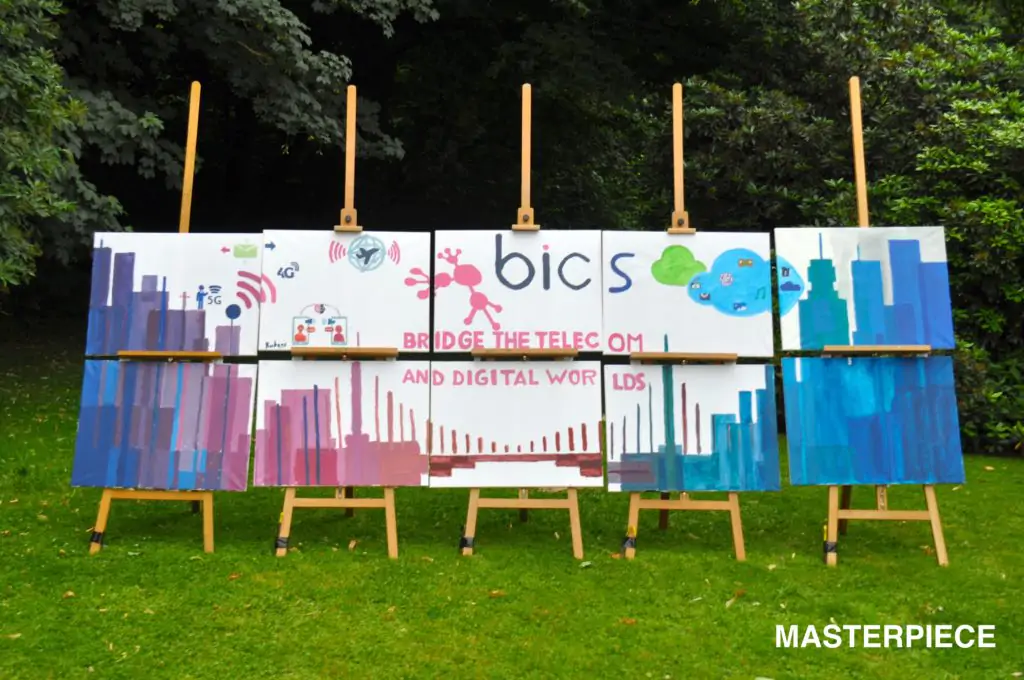 Spelverloop
Vertrekkend van een bestaand kunstwerk of ontwerp op maat, verdelen we canvassen over diverse teams. Elke groep schildert een deeltje van het kunstwerk. Allen moeten één naadloos geheel vormen waarin kleuren en figuren perfect aansluiten. Communicatie en samenwerking staan centraal.
De teams brengen alle doeken samen waardoor er één groot kunstwerk ontstaat waaraan iedereen zijn steentje heeft bijgedragen.