Thé interactive dinner game
Specifications
Amount of people:
20 to 500
Location:
In your buildings or at a location of your choosing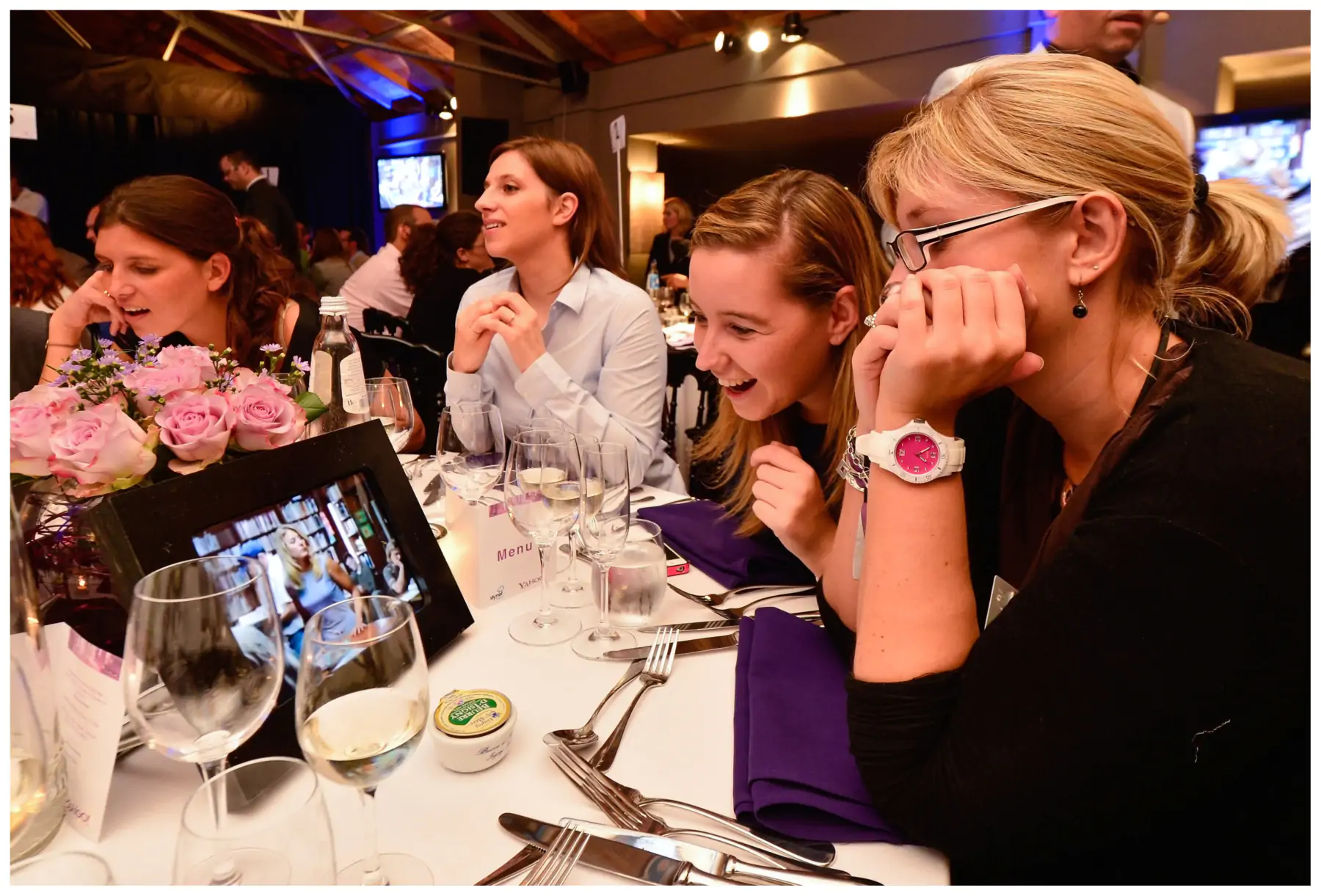 "This is the interactive dinner game that makes full use of iPads. A highly flexible, completely personalised and carefully developed quiz, it's perfect for assessing team spirit. And all this during a fantastic dinner!"
Game Play
Two iPads are integrated into the table decoration on every table. A presenter invites the guests for a little friendly competition between the different tables. Everyone at any single table forms a team; they play against the other tables. Anyone who wants to win against the competition will have to do their best!
The End
Just before dessert, we crown the winning team for the evening. Which table scored the most points and earned a place on the podium?
Challenging competition: values personalisation
Collaboration: uniting teams
Learning & development: entertraining
Technical skills: new technologies