Hét interactieve dinerspel
Specifications
Amount of people:
20 tot 500
Location:
In uw gebouwen of een locatie naar keuze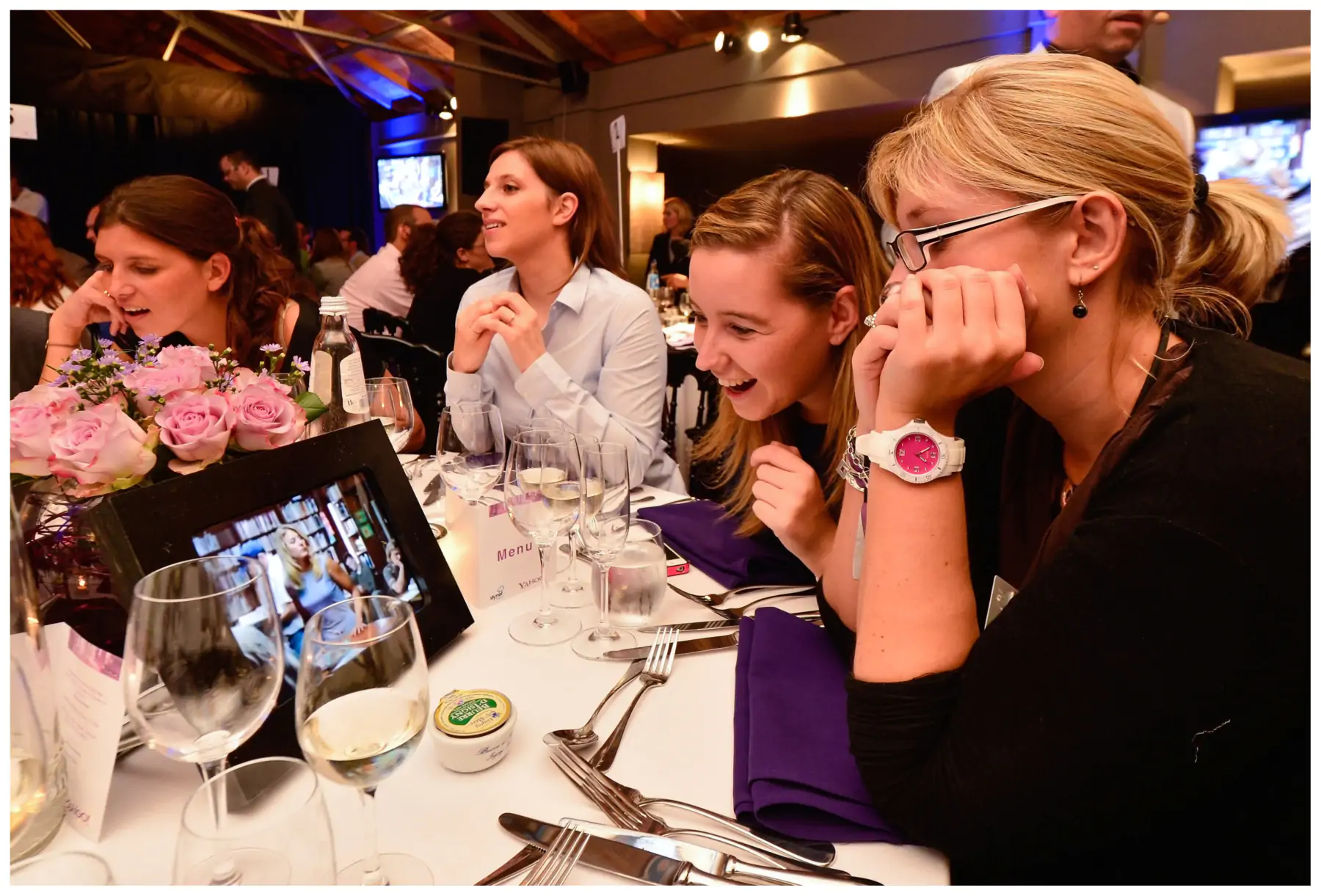 "Dit is hét interactieve dinerspel dat volop gebruikmaakt van iPads. Een zeer flexibele, volledig gepersonaliseerde en minutieus uitgewerkte quiz om de teamgeest te bevorderen. En dat alles tijdens een fantastisch diner!"
Spelverloop
Op elke dinertafel staan twee iPads mooi geïntegreerd in de tafeldecoratie. Een presentator nodigt de gasten uit voor een leuke competitie tussen de verschillende tafels. Elke tafel vormt immers een team en speelt tegen de andere tafels. Wie het van de andere tafels wil halen, zal zijn best moeten doen!
Einde
Vlak voor het dessert kronen we de winnaar van de avond. Welke tafel heeft de meeste punten gescoord en valt in de prijzen?
Challenging competition: values personalisation
Collaboration: uniting teams
Learning & development: entertraining
Technical skills: new technologies