Specifications
Amount of people:
15 to 200
Location:
In your buildings or at a location of your choosing
Become a true gourmet. We go deeper into the taste of gins and tonics. Smell recognised gin aromas and guess the solution.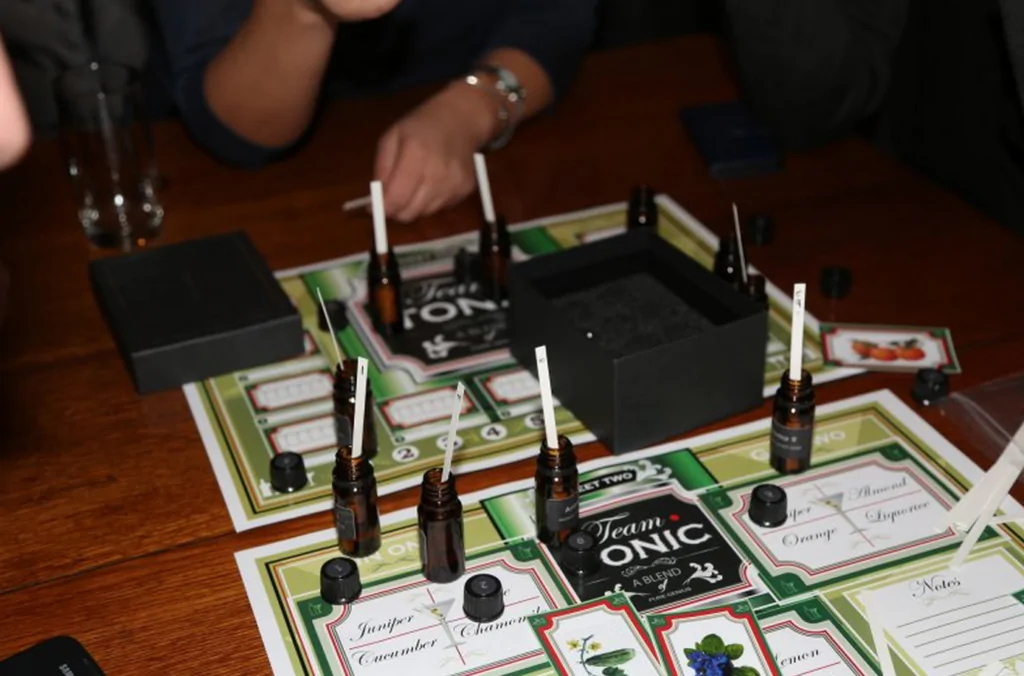 Game Play
After a short introduction, the various teams receive an aroma box and certain guidelines. The game moves forward on the basis that a true sommelier knows everything and compositions. The first assignment is to guess which aromas are in a G&T and identify them with the correct card. The team needs to make a unanimous decision. For the experts, we go a step further: can you guess the gin from the different aromas?
The collective hard work is rewarded with a delicious Gin & Tonic.