Specifications
Amount of people:
15 tot 200
Timing:
60 tot 90 minuten
Location:
In uw gebouwen of een locatie naar keuze
Word een echte fijnproever. We gaan dieper in op de smaak van gins en tonics. Ruik aan gekende gin aroma's en raad de oplossing.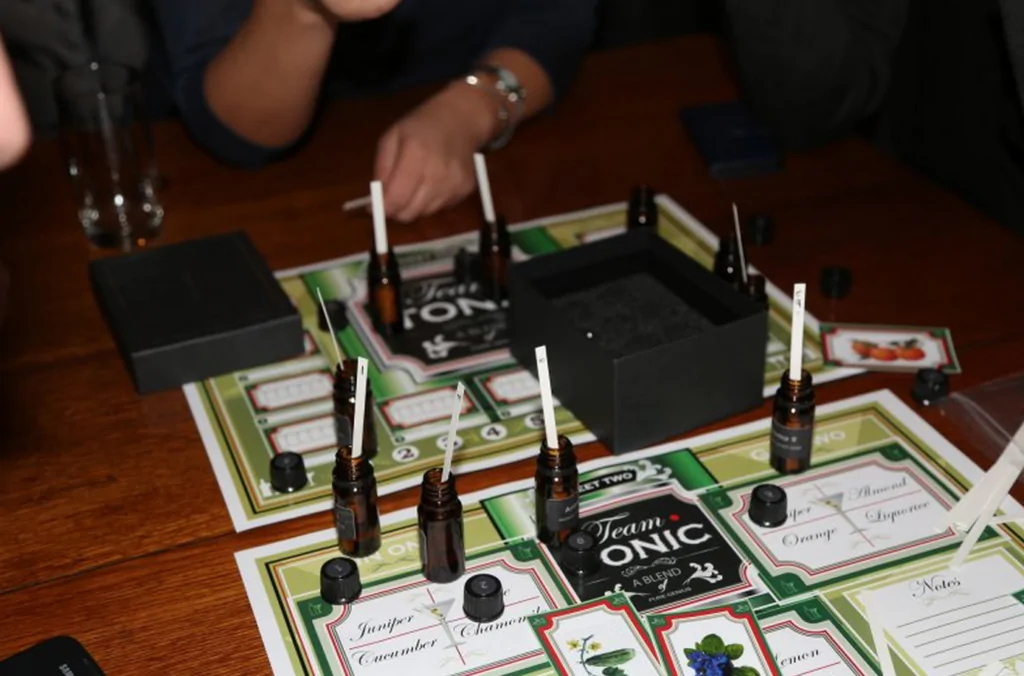 Spelverloop:
Na een korte introductie ontvangen de diverse teams een aroma box en enkele richtlijnen. Een echte sommelier weet alles over inhoud en samenstelling. De eerste opdracht is raden welke aroma's er in een G&T zitten en het juiste kaartje erbij leggen. Het team neemt een unanieme beslissing. Welke aroma herken je? Discussieer en beslis. Voor de kenners gaan we nog een stap verder: kunnen jullie ook de gin raden bij de verschillende aroma's?
Het collectieve harde werk wordt beloond met een lekkere Gin Tonic.