Welcome to Global Festival!
Visit the seven stages at our festival site to solve questions and complete assignments with your team. By scoring points you collect seconds for a smashing after party. The accumulated seconds determine how long the party will last.

Game play
At the festival entrance, you exchange your ticket for a wristband. Each team will also receive a tablet to use when completing assignments. Just like at a real festival, you have a choice of stages to visit. You also decide how long you'll stay at each one. Every stage has its own music genre. The challenges are diverse and accessible to everyone (music connoisseur or not), ranging from assignments to mental tests.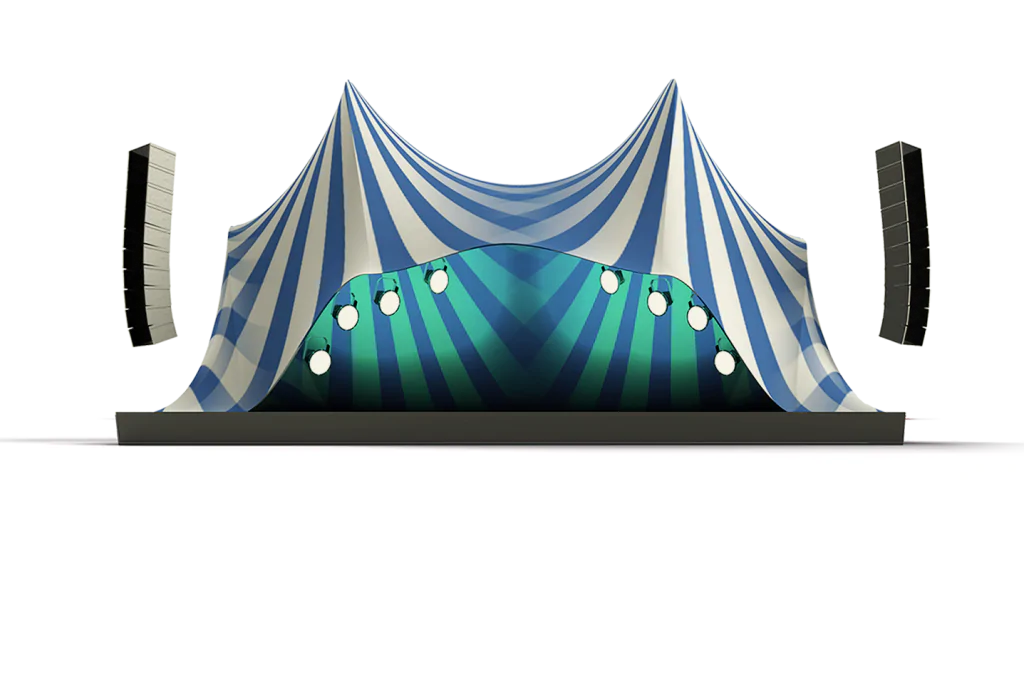 Which team will be crowned the Festival King for the day and take home the trophy? The total score of the teams is important for this. Furthermore, the more points scored in total, the more seconds the DJ will play at the party after your teambuilding session.
Award winning concept
The B2B award edition 2020-2021 went to Event Masters, for its own concept Global Festival Game, which is already being used all over the world. Event Masters combined the need to connect colleagues working from home and the lack of the festival summer into one solution: an online team building that exudes a festival atmosphere. Complete with a line-up, festival website, entrance tickets and no less than 7 different stages, each with its own music style. The combination of a meeting tool (MS Teams, Zoom,..), an application and a website resulted in one smart whole.