La première équipe à résoudre l'énigme gagne l'héritage.
Specifications
Amount of people:
15 to 500
Location:
Dans vos bâtiments ou dans un lieu au choix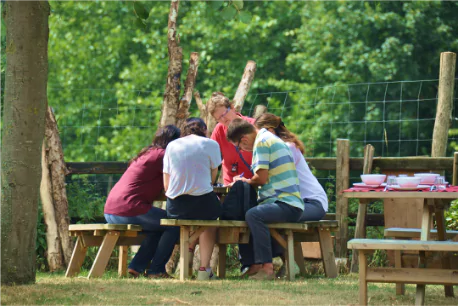 "Un homme riche est décédé. Dans son testament, le notaire a découvert que l'homme vouait une adoration à 6 personnalités féminines. Son souhait était d'accorder son héritage au parent ayant le plus d'affinité avec ces 6 personnalités."
Déroulement du jeu
Le notaire répartit les participants en équipe. Chaque équipe représente une famille. Les participants peuvent gagner des indices en participant à différentes épreuves et en négociant de l'argent factice. Ces indices permettent de découvrir les noms des personnalités et de les placer dans une grille. Qui obtiendra le meilleur résultat lors de ces activités ? Et qui possédera le plus d'indices pour démasquer les 6 personnalités ?