Rassemblez vos participants et, en 2 heures, transformez-les en véritable orchestre symphonique. Nous mettons votre équipe au défi de dépasser ses limites et de jouer Carmina Burana. Orchestrate encourage votre équipe à réaliser des résultats exceptionnels.
Déroulement du jeu
Les participants, installés dans une salle, ne se doutent de rien quand un petit orchestre apparaît sur scène. Après un bref morceau, le chef d'orchestre explique que c'est désormais aux participants de jouer des instruments. Répartis en ateliers, ils répètent leur partie sous la direction de musiciens professionnels.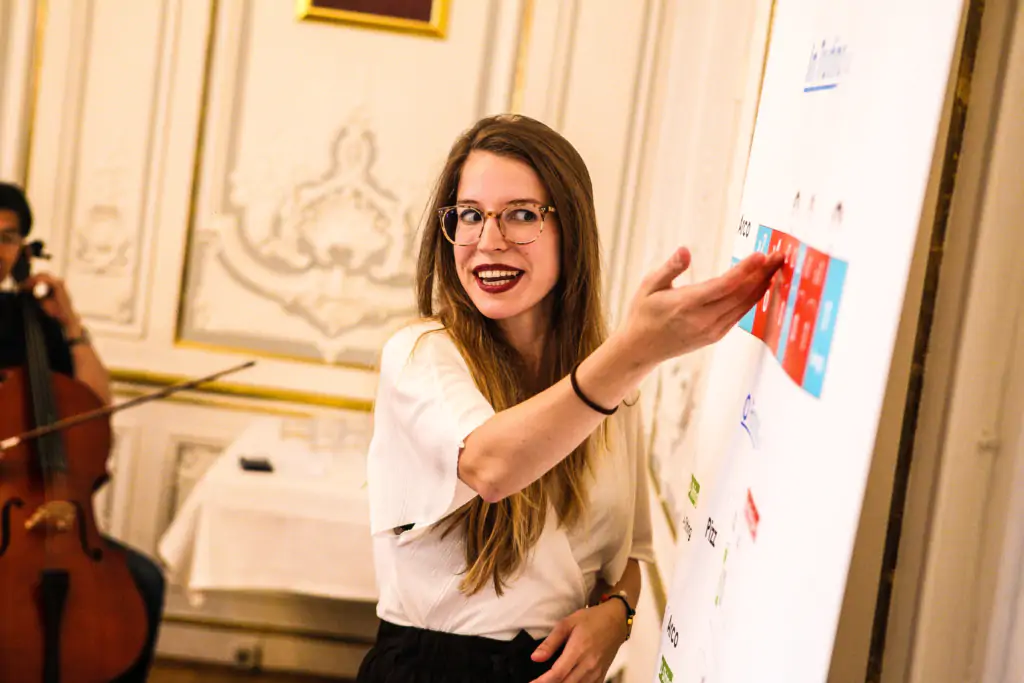 Specifications
Amount of people:
50 tot 500
Location:
In uw gebouwen of een locatie naar keuze
Tout le monde revient dans la grande salle pour jouer ensemble Carmina Burana. Sous la direction d'un chef d'orchestre, les équipes apprennent à jouer ensemble. Un final grandiose à donner la chair de poule.