Breng uw deelnemers samen en transformeer ze tot een echt symfonisch orkest op 2 uur tijd. Orchestrate beweegt uw team tot ongeëvenaarde prestaties.
Spelverloop
Deelnemers zitten nietsvermoedend in de zaal wanneer er een klein orkest het podium op komt. Na een kort stukje, vertelt de dirigent dat de deelnemers zélf aan de slag gaan met de instrumenten. Verdeeld in workshops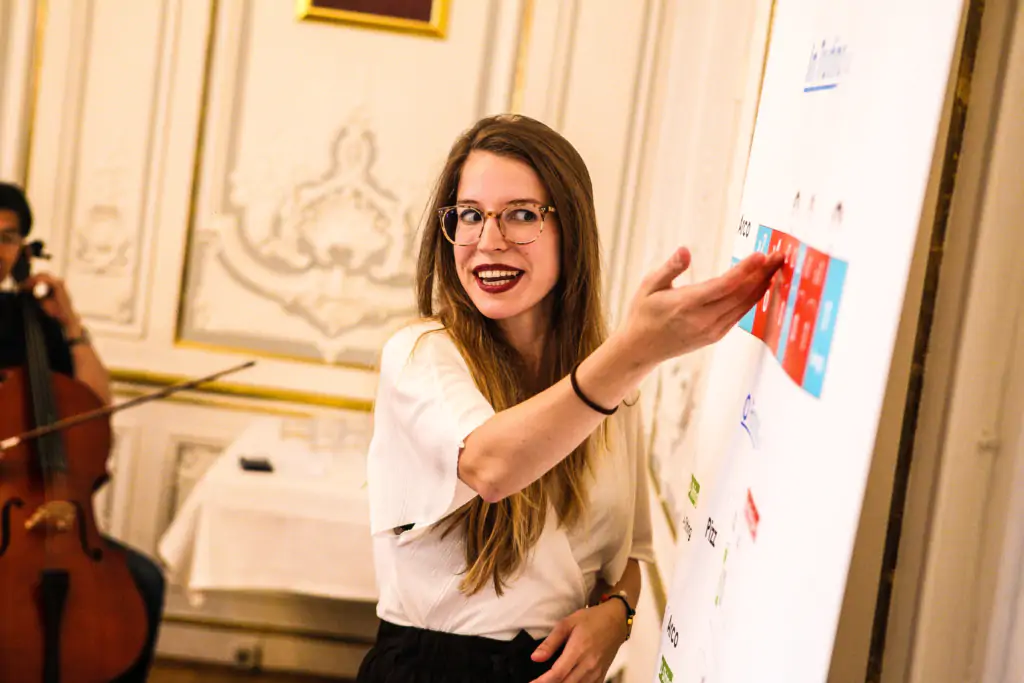 Specifications
Amount of people:
50 tot 500
Location:
In uw gebouwen of een locatie naar keuze
Iedereen komt terug in de grote zaal om samen Carmina Burana te brengen. Onder begeleiding van een dirigent leren de teams samen te spelen. Een grandioze finale met gegarandeerd kippenvel!