Prikkel uw zintuigen tijdens deze smaakvolle activiteit. Ontdek alles over whisky aroma's en probeer de verschillende geuren te onderscheiden. Geen eenvoudige opdracht! Welk team kan niet enkel alle aroma's benoemen, maar proeft ze daarna ook in de whisky zelf?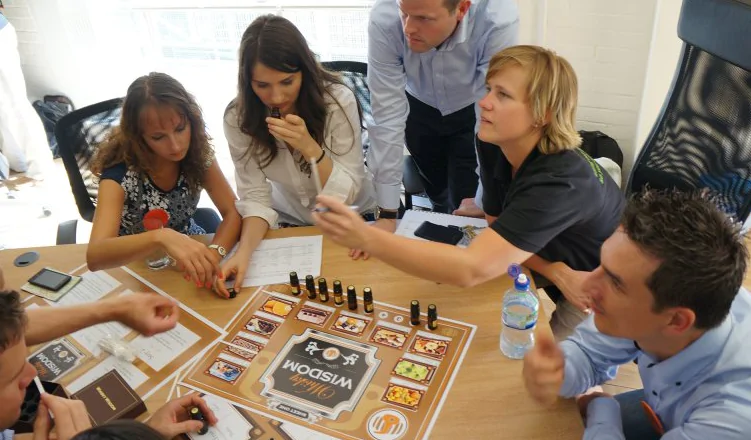 Gewapend met geurstrookjes proberen de teams de 12 verschillende aroma's te benoemen. Daarna is het tijd om 4 verschillende whisky's te proeven en hun samenstelling te herkennen.
Specifications
Amount of people:
15 tot 200
Location:
In uw gebouwen of een locatie naar keuze
De winnaar is het team dat niet enkel de samenstelling van de 4 whisky's kan ontmaskeren, maar die ook nog eens de merknamen kan benoemen.