Muziek brengt mensen samen
Specifications
Amount of people:
10 tot 50
Timing:
Minimum 1 uur, maximum 2 uur
Location:
In uw gebouwen of een locatie naar keuze
Doel:
Bij Harmonica Harmony begeleiden we de deelnemers in een reeks leuke oefeningen die uitmonden in een harmonische jamsessie vol blues.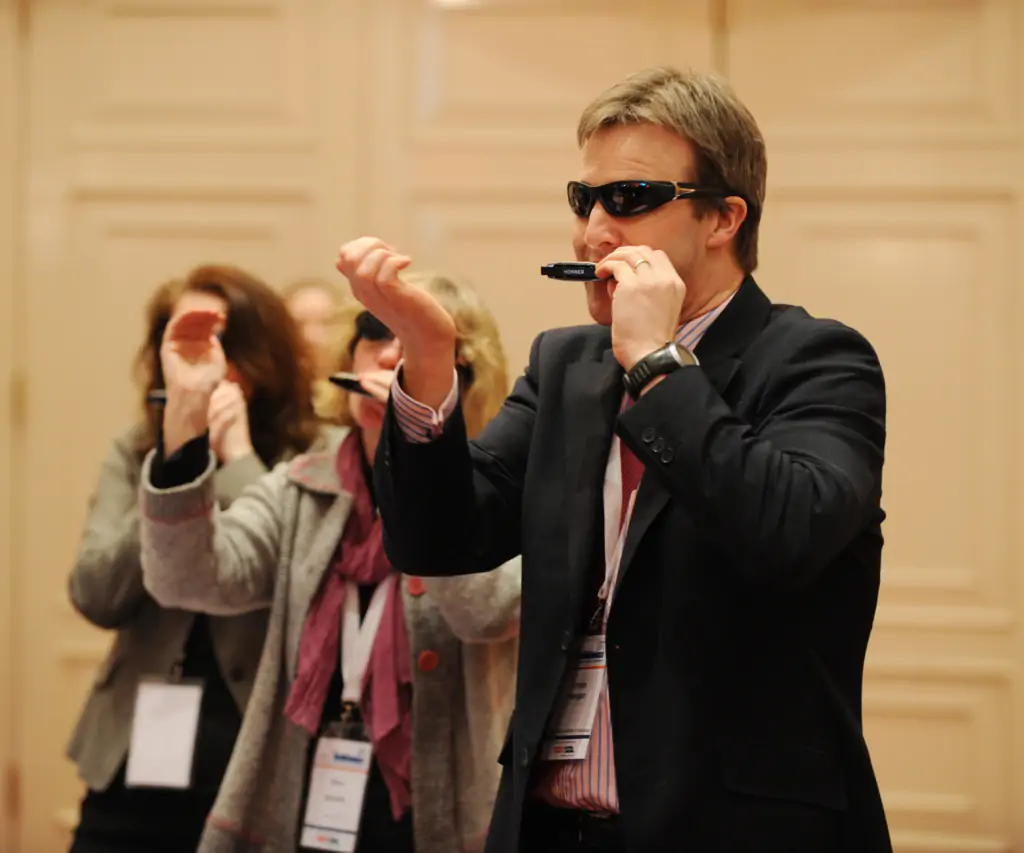 Spelverloop
Elke deelnemer krijgt een mondharmonica. Beginnend met ademhalingsoefeningen, laten onze begeleiders het team kennis maken met hun instrumenten en gaan ze verder met de basis van Blues-harp. De oefening versnelt de snelheid terwijl de mensen steeds bekwamer worden.
Al snel spelen ze samen blues en zijn ze weg met de aanstekelijke ritmes.
Collaborative – unites teams