Innovatie via een stapsgewijze aanpak.
Specifications
Amount of people:
6 tot 600
Spelverloop
Afgevaardigden zijn opgesplitst in teams om zo creatieve innovatieve ideeën te creëren aan de hand van speelkaarten. Ze moeten de rest van hun team een elevator pitch van 90 seconden geven. Teams moeten zo beslissen wat hun sterkste innovatie is en werken dan samen aan een masterpitch.
Einde
Alle teams moeten deze masterpitch afleveren en voorstellen bij een jury. De innovatie met de meeste stemmen wint!
Deze activiteit is speciaal ontworpen voor teams op afstand. Als uw team niet in dezelfde stad of dezelfde fysieke ruimte kan zijn, is dit een geweldige manier om uw team te betrekken, motiveren en verbinden.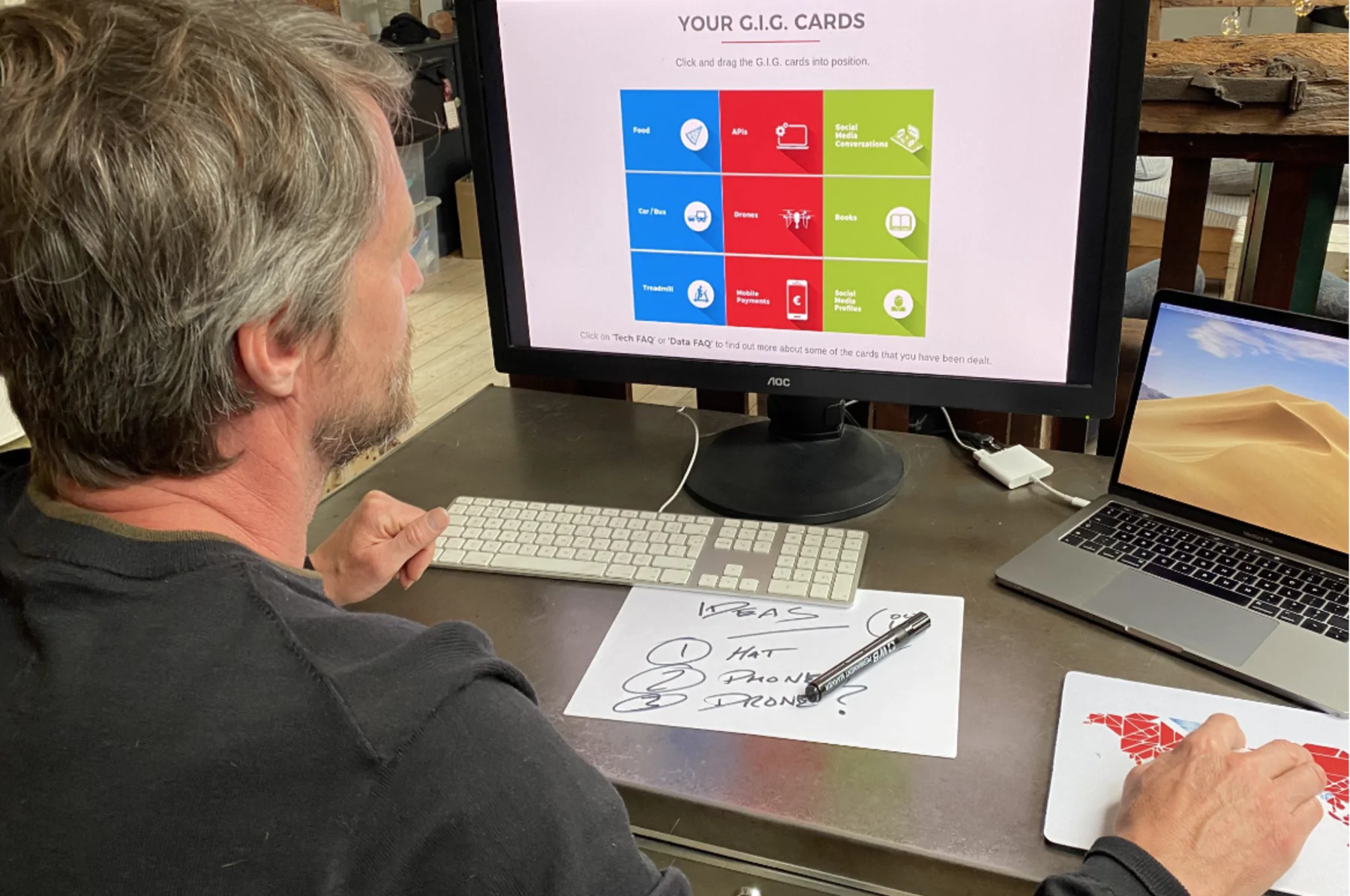 Creëer op afstand nieuwe, briljante ideeën in een creatieve omgeving!