Zo ontdekte je een stad nog nooit!
Go Team is een interactief stadsspel. Verschillende teams nemen het tegen elkaar op in een spannende ontdekkingstocht boordevol vragen en uitdagingen.
Deze teambuilding is nu helemaal coronaproof! Iedereen gebruikt zijn of haar eigen device om de game op te spelen. Zo voegen we zelfs een extra spelelement toe aan deze Go Team!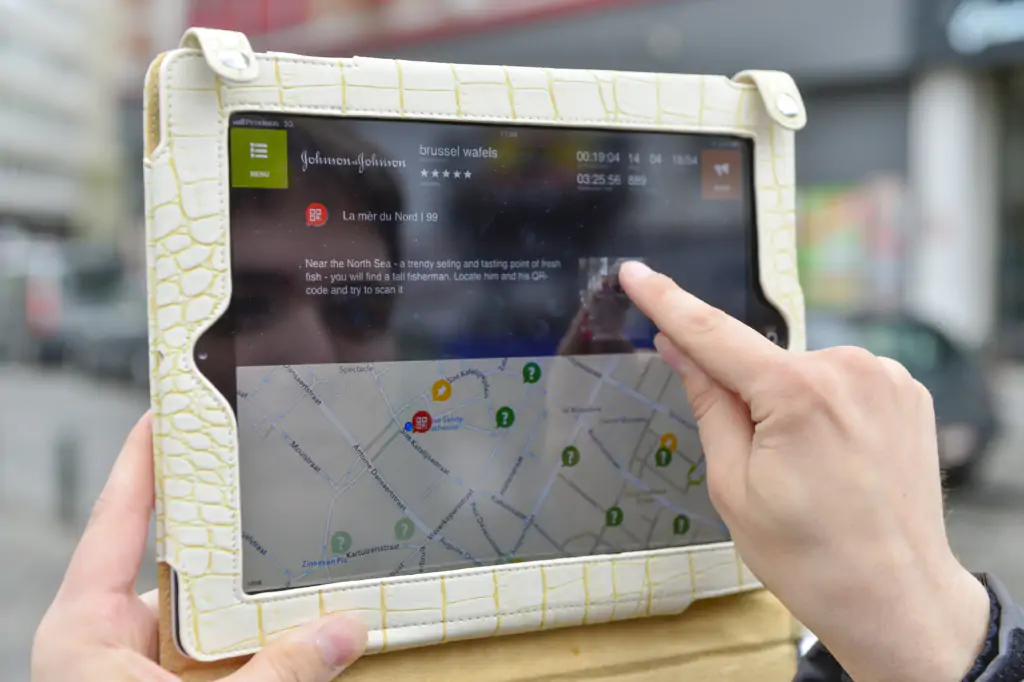 Specifications
Amount of people:
15 tot 500
Location:
Verschillende steden in België en in het buitenland
Elk team krijgt een iPad mee op avontuur. Het ontdekken van een stad – met zijn verhalen en anekdotes – is belangrijker dan de winst van het spel. De spelers blijven met elkaar in contact, praten, wisselen strategieën uit en versturen foto's via hun iPads.
Iedereen komt na de activiteit terug samen op het eindpunt dat staat aangegeven op de interactieve kaart. De scores worden bekend gemaakt en het winnend team valt in de prijzen.
Technical skills: new technologies
Practical leadership/entrepreneurship
CSR corporate responsibility
Cross functional: co-operation
Challenging competition: values personalisation