Creëer een kettingreactie met de zotste voorwerpen.
Specifications
Amount of people:
10 tot 500
Location:
In uw gebouwen of een locatie naar keuze
Spelverloop:
Voorzien van een spelbord en een set spelkaarten, moeten de deelnemers in teams informatie en middelen delen met andere teams. Zo moet een strategie ontwikkeld worden om de meest creatieve serie van machines te maken. Wanneer de deelnemers verder raken in de planning- & bouwfase, worden ze zich meer bewust van wat ze als team allemaal kunnen bereiken, met een hecht gevoel van een gemeenschappelijk doel. Communicatie tussen de teams is van cruciaal belang!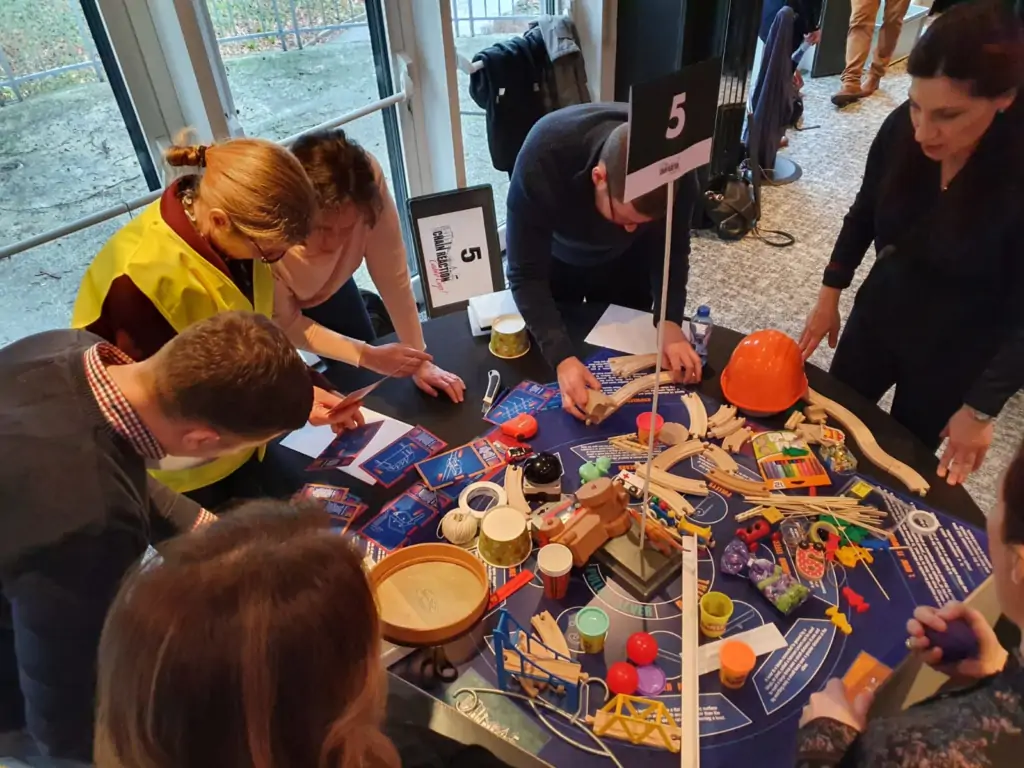 Einde
Nadat de constructie en het testen is voltooid, wordt de start van de kettingreactie vol opwinding afgewacht. Eens de reactie succesvol het einde heeft bereikt, ontstaat een euforie bij het behalen van het gemeenschappelijke doel.